Chef Profile: Roy Yamaguchi
Yamaguchi, a pioneer of Hawaii Regional Cuisine and master of bold, flavorful ethnic flavors, continues to lead our culinary revolution.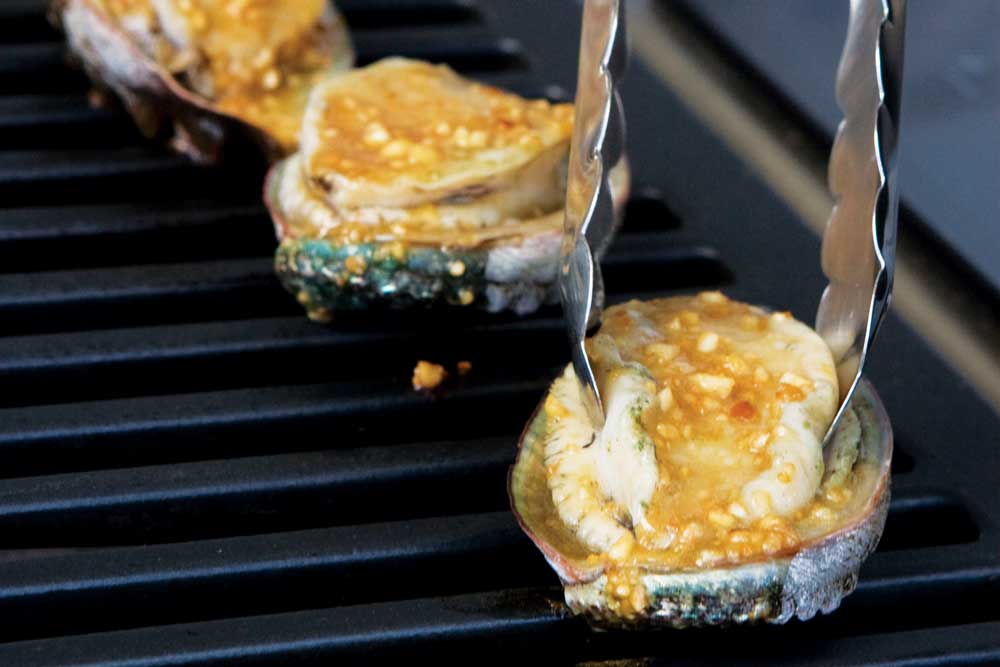 When Roy Yamaguchi opened Roy's Restaurant in Hawaii Kai on Oahu in 1988, it was an event that changed the course of Hawaii's food history. It was the start of a culinary revolution that showcased Island-grown products and the ethnic flavors of the Islands in a fine-dining restaurant. It was the beginning of Hawaii Regional Cuisine.
Born and raised in Yokohama, Japan, Yamaguchi nevertheless has familial roots in Hawaii, and he spent many a childhood summer in the Islands. At 18 he ventured to New York to attend the Culinary Institute of America for his formal culinary training. Los Angeles was where he gained experience and confidence as a chef, mixing his classic French training with Asian ingredients, developing his signature "Hawaiian fusion" on the plate.
His first restaurant in Los Angeles, 385 North, garnered rave reviews, but Hawaii was where Roy wanted to be. Needless to say, Roy's Restaurant was an instant hit in East Honolulu, and it earned Yamaguchi a Best Chef award from the James Beard Foundation. This celebrated chef has gone on to replicate his signature style in more than 30 locations throughout Hawaii and the U.S. and internationally.
Yamaguchi is one of Hawaii's most talented chefs and has the ability to think through the ingredients and flavors of a dish before he steps foot into the kitchen. His is a bold and flavorful style of cooking that includes many of Hawaii's finest food products.
Grilled Fresh Abalone with Mango Purée
Per abalone:
1 fresh Kona abalone in its shell
1 teaspoon chili pepper water
1 teaspoon unsalted butter
½ teaspoon soy sauce, preferably
Kikkoman or Yamasa
1/8 teaspoon 'inamona (ground
kukui nut)
1/8 teaspoon fresh ginger juice
1/8 teaspoon minced garlic
Preheat a grill. With a spoon, loosen abalone from its shell, scraping the spoon against the bottom around the abalone. Mix remaining ingredients in a bowl and scoop the sauce onto the abalone. Grill for about 3 to 4 minutes. Remove abalone from the grill, keeping it level to avoid spilling the juices. Scoop abalone out and enjoy, sipping the juice from the shell.
Mango Purée
1 ripe mango, peeled
1 teaspoon freshly squeezed lemon juice
1/8 teaspoon Hawaiian salt
Remove mango flesh from the seed and place in a blender. Add lemon juice and salt and purée until smooth. Use as a dipping sauce for the abalone.