Cocktails and Lion Coffee Join Hawaiian Airline's Inflight Drink Menu
Starting this month, Hawaiian Airlines will be offering a newly upgraded drink menu, which features tropical boozy options.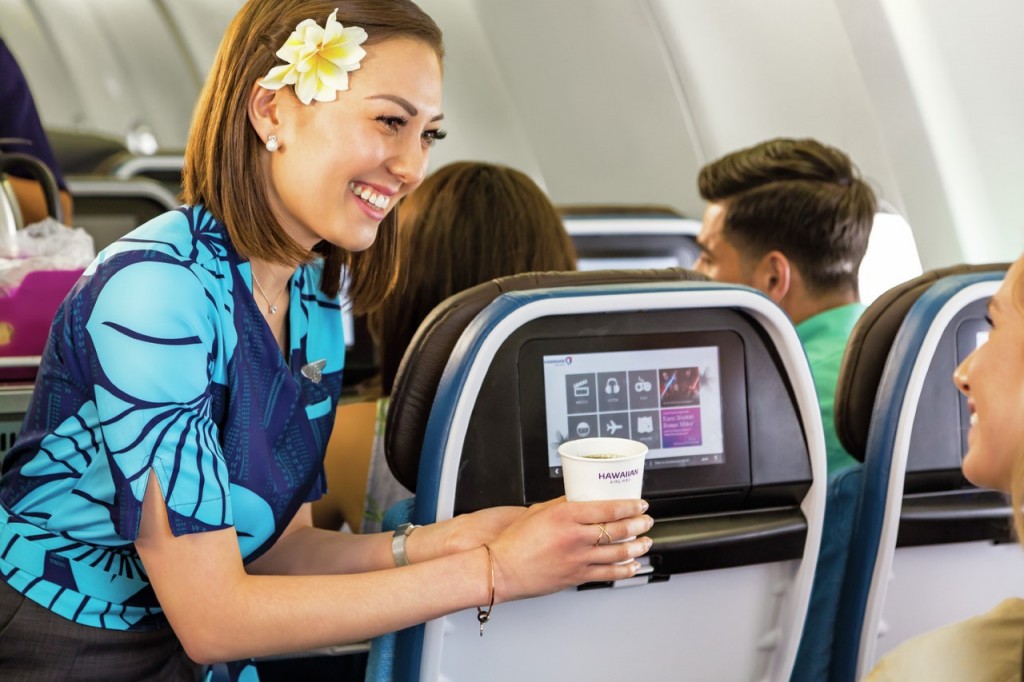 Flying on Hawaiian Airlines just got a bit more . . . smooth. Passengers can now order locally inspired cocktails from the tropical airline's new and improved in-cabin drink menu, which began early this month.
Working with On The Rocks Premium Cocktails (OTR), Hawaiian Airlines is introducing three new, boozy mixtures, such as the Molokai Mule, which combines OTR's exclusive Cruzan blend of their five-year Diamond Light, five-year Diamond Dark and five-to-12-year Single Barrel rums with ginger, lime and lilikoi (passionfruit). As your destination comes into view, the Tropical Landing, which features Larios Gin stirred with guava, lemon, violet and coconut, will get you in a vacation mindset.
And of course, you can't forget one of Hawaii's most iconic drinks, the mai tai, which will only be available past March 1st. Sip away at OTR's exclusive Cruzan Rum, which is imbued with Orgeat syrup, orange, pineapple and coconut. Guests looking to get in a more focused state of mind, or possibly sober up some after one too many cocktails, will be happy to know that the airlines now carry Lion Coffee onboard, a local favorite Hawaii coffee blend.
Also for a limited time, Hawaiian Airlines will be beefing up their beer menu with Maui Brewing Company's seasonal brew, the Bikini Blonde. If you're flying to Maui, be sure to check out their brewery, located in Kihei, and learn how Maui Brewing Company has become on of Hawaii's favorite beers.