Congratulations to North Queensland's Paul Argar for winning HAWAII Magazine's Australia to Oahu Giveaway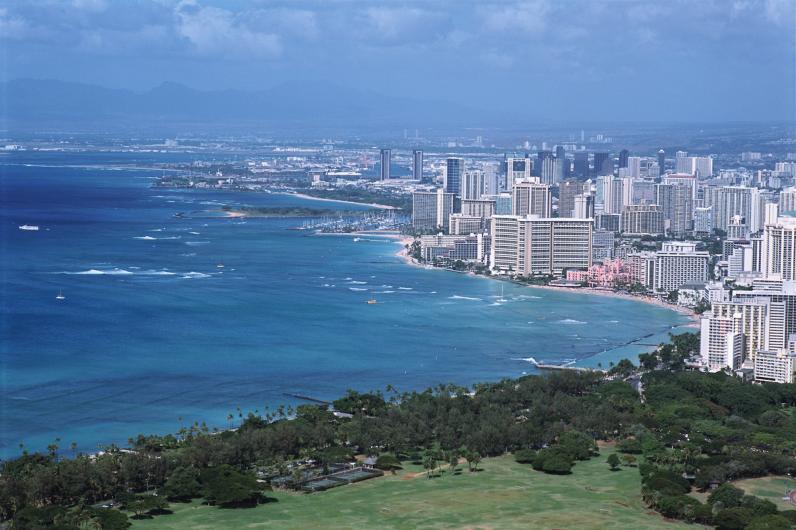 The 50-year-old accountant won two round-trip airline tickets on Hawaiian Airlines; a six-day, five-night stay at the Royal Hawaiian Hotel; a six-day car rental from Budget Rent-A-Car; tickets to the Magic of Polynesia show; a Pearl Harbor History City and Oahu Grand Circle Island Tour from Robert's Hawaii; certificates for ClimbWorks Hawaii zipline canopy tour; The Oahu Experience eight-hour tour for two; a $250 gift certificate to BLT Steak Waikiki; a 50-minute service for two at the Moana Lani Spa in an oceanfront couples suite; $200 gift certificate for Ward Village; and an Island Princess gift basket with a $200 gift certificate.
Argar will be traveling to Oahu with his partner, Marcus, and is looking forward to the multicultural experience that Hawaii is known for.
"We love to experience different cultures and the people in Hawaii seem so lovely," he explained via email. "I am looking forward to bringing [Marcus] to experience Hawaii with me. He has never been and loves tropical locations, not to mention he's looking forward to experiencing The Royal Hawaiian hotel as he has worked in various luxury and boutique hotels and remembers some good friends of his in the past staying in this hotel and thought it looked and sounded really special."
Argar has visited the Islands two previous times in 1992 and 1998. While there is a robust itinerary planned for the Australian couple, he also wants to take advantage of some rest and recuperation while in Hawaii.
"I am really looking forward to being able to relax under a palm tree," says Agnar, "and also seeing so much more than I had the chance to at the time when stopping over on the way to the other states in America."