Congratulations to the Winners of HAWAII Magazine's 2019 Video Contest!
Here are the two reader-submitted videos that are our winners this year.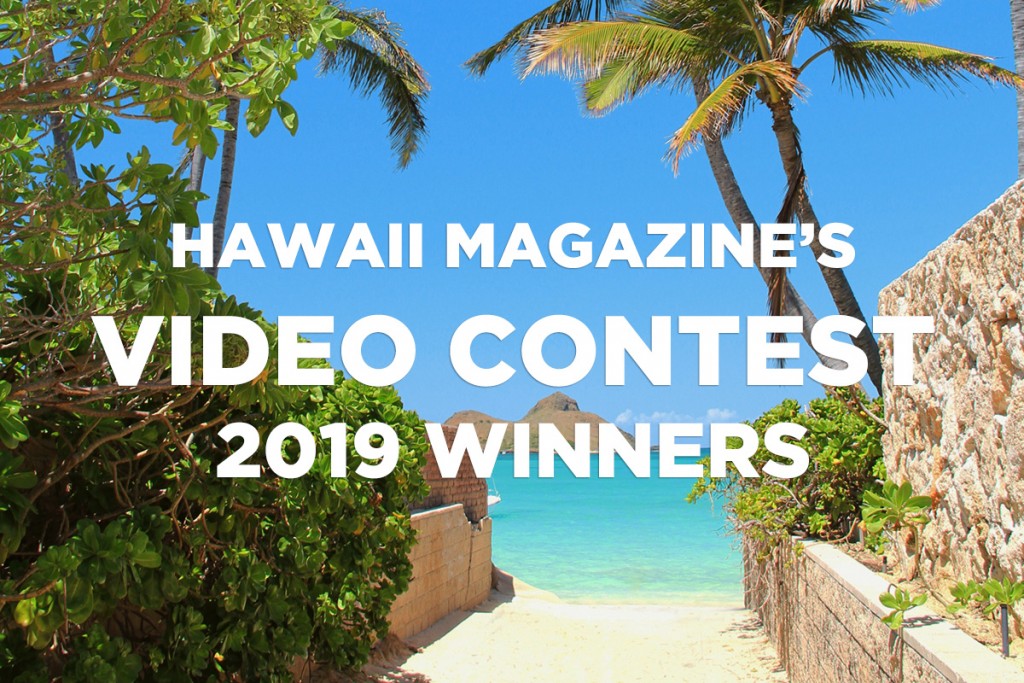 Congratulations to our winners in HAWAII Magazine's first video contest! As a contest that was open to both amateurs and professionals, we got unique entries from all over the world, some very personal, others polished and professional.
What we asked for: A 60-second video of Hawaii that inspires others to travel to the Islands and learn about its people, places and cultures. Be creative, tell a story, and capture the island's beautiful scenery.
Without further ado, may we present your winners of the 2019 HAWAII Magazine Video Contest.
Grand Prize Winner: Joseph Robba
This category was chosen by HAWAII Magazine staff, with input from our freelance photographers and videographers. Here are a few of their comments.

"I felt this video really captured a family's more memorable moments on a dream vacation to Hawaii. It was authentic, heartfelt and real."
"I loved how Joseph wove his family's personal story in with the story he was telling about Hawaii. The look of wonder on the little girl's face gives it an emotional focus and heart that draws the viewer in. Talk about amazing memories for these keiki to look back on later."
"It had more feeling and made me want to be there. You can see yourself there, having fun."
From the videographer:
"This footage was captured on our last two trips to Hawaii. Featured locations are Kaanapali Beach, Grand Wailea Resort, Haiku Mill, the Lahaina Banyan Tree, Haleakala Crater, The Millhouse, The Westin Maui Resort & Spa, Waimea Canyon, Kalalau Valley, Wailua Falls, Lanikai Beach, the Road to Hana, Maluaka Beach Park, Peahi, and Ehukai Beach Park. We loved our honeymoon to Maui back in 2007, and we've been trying to return often with our kids to show them the wonders of Hawaii!" —Joseph Robba
---
Viewers' Choice Winner: Christopher Printz
Our readers made their voices heard and picked the winner in this category. Here were just some of the comments we received about the winning video.

"I picked No. 1 because of the people in the video. You could sense their joy of being in Hawaii. The music was enjoyable and added another layer to the video." -George Desmond
"Great video editing. We've been to the islands 13 times, but it's been 10 years since our last visit. This video makes us want to get back soon." -Tony Franckowiak
"My kind of Hawaii. Great video. Love it." -Judy Fruth
From the videographer:
"My wife, Chelsea Printz, and I went to Kauai and Oahu for our honeymoon. On Kauai we took a helicopter tour around the island via Jack Harter Helicopters, and a boat tour via Captain Andy's. We also visited Waimea Canyon, Polihale Beach, the Napali Coast and several other beaches. On Oahu, we visited Waikiki beach and also went to a luau. I film weddings for a living, so I brought one of my cameras on our honeymoon." —Chris Printz
Congratulations to both our winners, and mahalo to all who submitted their videos! For more information, and to see the official contest rules and winner prizes, click here.