Craving Hawaiian Sweet Bread? Order a Loaf (or Two) Online
Punaluʻu Bake Shop on Hawaiʻi Island sells its popular sweet bread, malasada mixes and even Kaʻū coffee from its online store.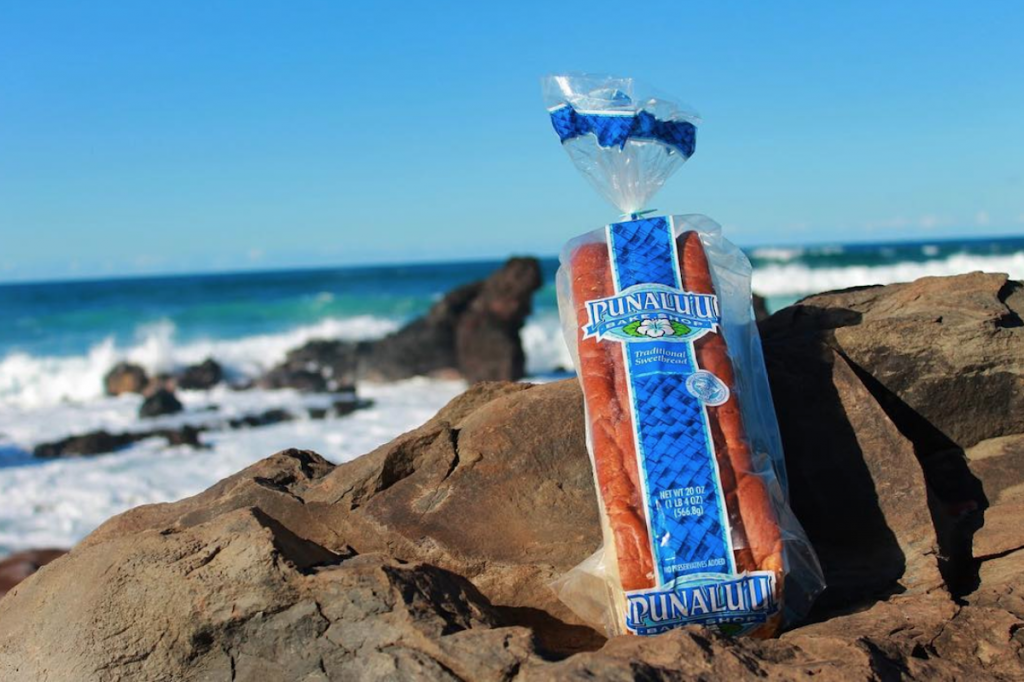 Whenever I fly into Kailua-Kona on Hawaiʻi Island—and I've got a few hours to spare—I make the 66-mile trek to Punaluʻu Bake Shop, a charming bakery and restaurant in Nāʻālehu, near South Point.
When it first opened in the mid-'80s at Punalu'u Black Sands Beach Restaurant, it became known for its signature sweet bread loaves. But in 1991, the bakery moved to Nāʻālehu, making it the southernmost bakery in the U.S. Now, right off Māmalahoa Highway, the bakery would get nearly 40,000 visitors every month.
But that all came to a sudden halt in March, when the spread of COVID-19 forced the closure of retailers and restaurants, including Punaluʻu Bake Shop's retail shop. But since it's also classified as a food manufacturer and supplier, the bakery was able to continue to bake on site and supply customers through its online shop. (The retail shop reopened last month.)
Using newsletters and social media, Punaluʻu Bake Shop was able to reach its loyal customers, offering specials on its popular sweet breads, cookies and home-baking kits. During this time, online sales surpassed its holiday levels by 65%—265% higher compared to the same time the year before, says Connie Koi, general manager.
Its online store sells a variety of Hawaiʻi goodies perfect for #QuarantineLife: taro sweet bread loaves, guava dinner rolls, macadamia nut shortbread cookies, pineapple fruit cake, Kaʻū-grown coffee. Another popular item is the bakery's sweet bread/malasada mix, which allows you to make your own sweet bread or Portuguese doughnuts fresh at home.
"The lesson learned is that we should never take anything for granted," Koi says. "The bright spot behind the whole pandemic is it teaches us to be thankful for what we have especially the people we hold close to us."
Punaluʻu Bake Shop, 5642 Māmalahoa Highway, Nāʻālehu, Hawaiʻi Island, (808) 929-7343, bakeshophawaii.com