Create Your Own Unique Jewelry Design at Kolohe
This wahine-owned company is like a Build-a-Bear Workshop—but with necklaces, earrings and more.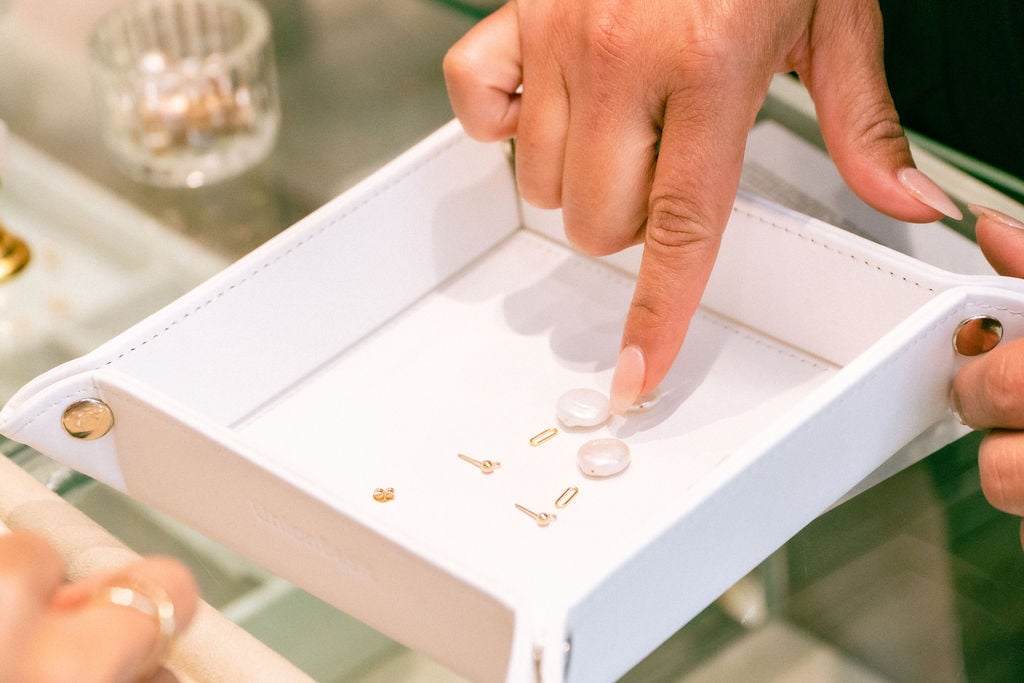 Everyone has their own complexion, body type, personal fashion and individuality—they're what make us us. Kolohe, a custom jewelry bar with two locations in Waikīkī, provides a space where customers can celebrate themselves by crafting a piece of jewelry—whether a simple bracelet, a lavish ring or something else entirely—that's unique to them. And Kolohe's jewelry stylists are there to help.
With its flagship store operating out of the Waikīkī Beach Walk boutique shopping center—and a smaller location at the Alohilani Resort Waikīkī Beach—Kolohe caters to the individual. It was founder Rose Wong's mission to start her own jewelry company that was unique and different from anything else on the market. At Kolohe, customers can choose among various accessories, from necklaces to rings and earrings, and add as much to them—or as little—as they'd like.
"It can be simple—a chain, charm and a style," says Wong, who started the company when she was just 16. "It can also be as customizable as you want; sometimes we've had pieces using 30 different semiprecious stones. Throughout the process, we'll have jewelry designers help walk you through it. It's kind of like a Build-A-Bear Workshop but for ladies."
The company got its foot in the door at Alohilani when Wong was offered to have a two month summer pop up location in the hotel and with hopes to create a unique experience, she started to host jewelry classes for hotel guests. The pop-up became permanent and Wong's continued to host jewelry-making classes at the resort, where visitors and locals alike can learn how to make necklaces, bracelets and earrings.
Of course, the price for a custom-designed Kolohe piece can range wildly, depending on what the customer wants. A super simple accessory can go for as low as $80, and Wong has helped create wedding rings that cost over $10,000. But that's part of the fun, and appeal, of Kolohe. Not only can customers get exactly what they want from a piece—and have it fitted to them perfectly, meaning no loose rings or too-long necklaces—but they can also tailor the accessory to fit their budget.
Kolohe is a locally run, wahine (woman) owned business that cares for its community. Through its scholarship program, Kolohe offers students who have experienced personal challenges—such as poverty, homelessness, medical issues and bullying—funds to continue their education in entrepreneurship or the creative arts. The company also helps to raise money for The Institute for Human Services Hawaiʻi, the state's leading service provider. IHS is focused on preventing and ultimately ending homelessness, offering emergency and specialty shelters, housing assistance, meals and more. And IHS is just one of the nonprofits that Kolohe supports—and you can be a part of Kolohe's mission to give back by shopping in its retail store or online.
Visit Kolohe's website at shopkolohe.com.