David Beckham in Honolulu on Monday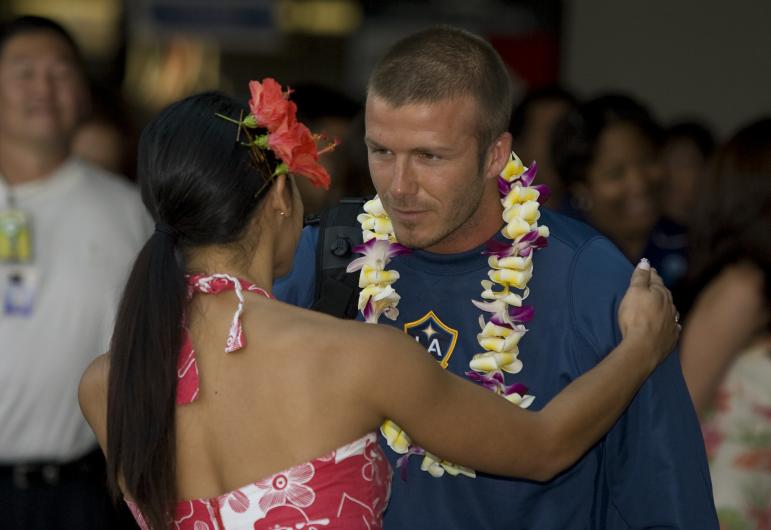 World-renown pro soccer icon and husband-of-a-Spice-Girl David Beckham arrives in Hawaii to play some ball this week. He's injury-free, rested and anxious to play.

After sitting out much of his first multi-million paycheck season with the Los Angeles Galaxy due to injuries, Beckham told the Los Angeles Times Friday that he's hoping to redeem himself at Hawaii's inaugural Pan-Pacific Championship tournament.

The Galaxy will be vying with three other pro-soccer teams for the championship Feb. 20 and 23 at Aloha Stadium.

"We're looking forward to going to Hawaii. It's my first time there," Beckham told the Times.

Beckham and other players will speak at a Pan-Pacific Championship press conference, Monday at 2:45 p.m. (Hawaii time) at the Hilton Hawaiian Village. Watch it live online at the Pan-Pacific Championship's site here or Major League Soccer site here.

As for the games, you can watch them live on ESPN Classic and online atESPN360.com.

If you're in Honolulu for the tournament and want to see Becks, you may have to be content with a chance sighting. Beckham currently has no public appearances scheduled in town beyond games.

But we'll let you know if that changes.