Diamond Head State Monument Reopened, Here's What's Changed
Those looking to summit Lēʻahi will want to know about these important changes.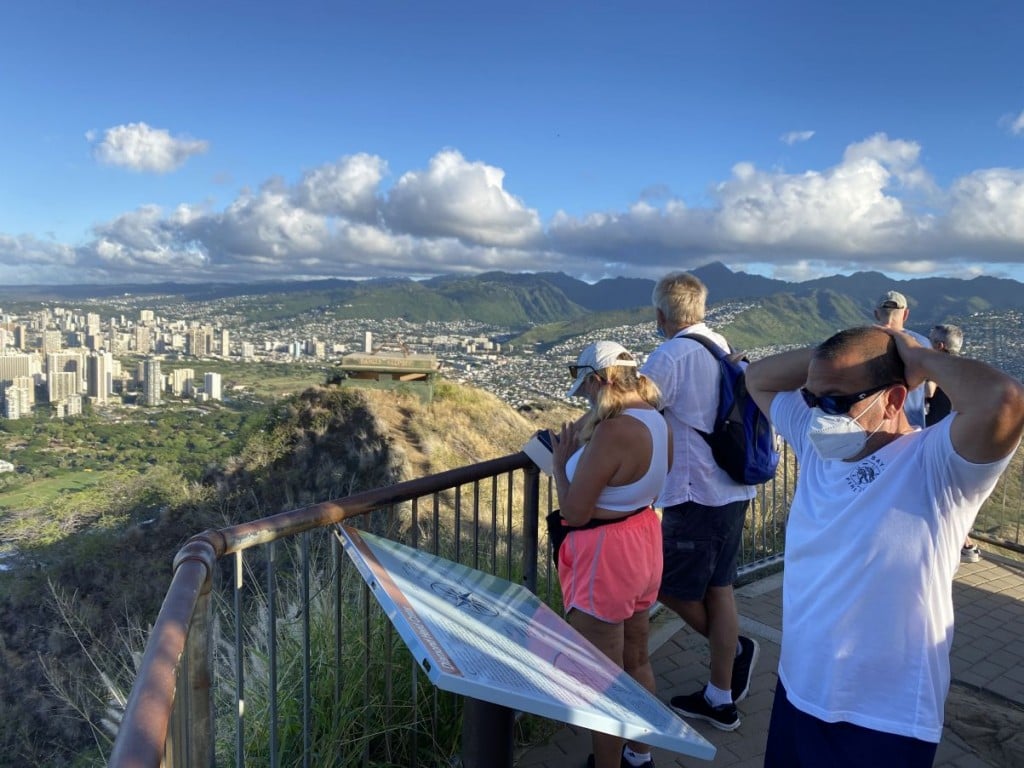 UPDATED, March 9 2021: Starting March 15, Diamond Head State Monument will be open six days a week, from 6 a.m. to 4 p.m. except on Wednesdays.
Quietly, and without much grandeur, Diamond Head State Monument reopened on Dec. 18, 2020 after being closed for nine months.
The intense uphill trek offers hikers a panoramic view of central cityscapes like Waikīkī and Honolulu, shoreline visions of East Oʻahu as well as a glimpse mauka (inland) towards the island's grand mountain ranges. However, with COVID-19 continuing to blight our local and mainland communities, new restrictions and regulations had to be put into place to allow the park to reopen once more. Here are some differences you can expect to see—and should keep in mind—if you're headed to Diamond Head.
First and foremost, don't try this hike on Monday, Tuesday or Wednesday, you won't even get to the parking lot! While Diamond Head State Monument normally is open 365 days of the year, COVID-19 has forced park officials to limit its hours of operations to Thursday through Sunday from 6 a.m. to 4 p.m., although hikers in the park will be given until 6 p.m. before gates are closed. Nonresidents will also need to pay $10 (cash only!) if they're driving in, and $5 for walk-ins. Hawaiʻi residents with a state ID get in free.
It shouldn't come as a surprise, but masks are required to be worn at all times while in the park. Yes, that means you will have to hike up Lēʻahi with a face covering, and if the idea of strenuous cardiovascular activity with a face covering on gives you hesitation, you may want to find another trail to summit. Masks should also stay on when you reach Diamond Head's lookout area—that means no pearly whites in those selfies!
For the most part, the park itself remains unchanged. The views are just as beautiful, the stairs just as intense. Bathrooms remain open, the visitor center is still around—albeit with a bit more plexiglass—and the massive Honolulu Pineapple Co. food truck is still parked in the parking lot. However, after coming out of the trail's infamous tunnel, hikers will no longer be given the option to access the fire control station, which features a dark, claustrophobic climb to one of Lēʻahi's many pillbox lookouts. Instead, trekkers pointed in the direction of the hike's summit trail, which will lead you to an equally gorgeous view of Oʻahu.
For more information, visit Diamond Head State Monument's website.