Did You Know There are Alpaca in Hawaiʻi?
A handful of farms across the Islands raise the livestock for its coveted fleece. And they're adorable.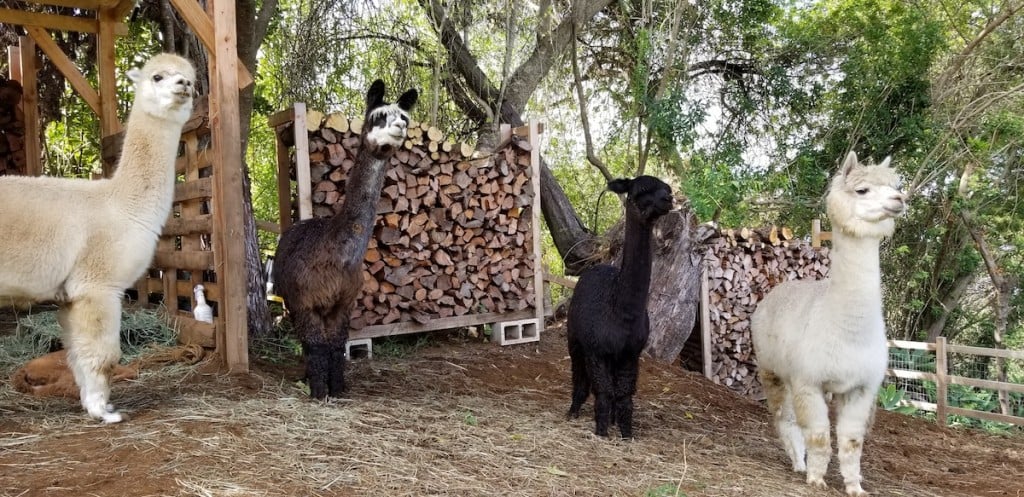 When we heard that an alpaca at a Maui farm gave birth around Christmas, we had to know more.
First of all—there are alpaca on Maui?
Apparently,  there are.
Kula Cottontail Farm is one of a handful of farms across the Islands with alpaca, medium-size livestock in the camel family that are closely related to llamas. This farm, located on the cool slopes of Haleakalā, is a working fiber farm with alpacas, rabbits and sheep. Owners Christine and Sam Heidema bought the property about two years ago and started the farm, bringing their Angora rabbits with them from Oʻahu and shipping in alpaca and Romney sheep from Hawaiʻi Island.
Last December the couple greeted their first baby alpaca aptly named Noel—and with three other pregnant alpacas on the farm, more offspring (called cria) on the way.
"[Noel] is doing great," Christine says. "She's really learning to run. She will set up a little obstacle course for herself around the yard. She'll zoom across the top, fly around a certain tree, jump over the flower bed, go around another tree, and end at the gate. After a few seconds to catch her breath, she'll do it all over again."
Alpaca have been on Hawaiʻi farms for at least 15 years. Tess and David Wilkinson started Big Island Alpaca Farm in 2006. Jennifer Brundage, a veterinarian, started Āhualoa Alpacas in Honokaʻa—also on Hawaiʻi Island—not too long after, raising and selling her alpacas as breeding stock and turning the animals' fleece into yarn and felt. Alpacas come in about 20 natural colors, in varying shades of white, brown, black and gray.
Alpacas were first bred by the Inca for their soft, strong fleece—softer and warmer than sheep's wool. It also doesn't have lanolin, which makes the fiber hypoallergenic.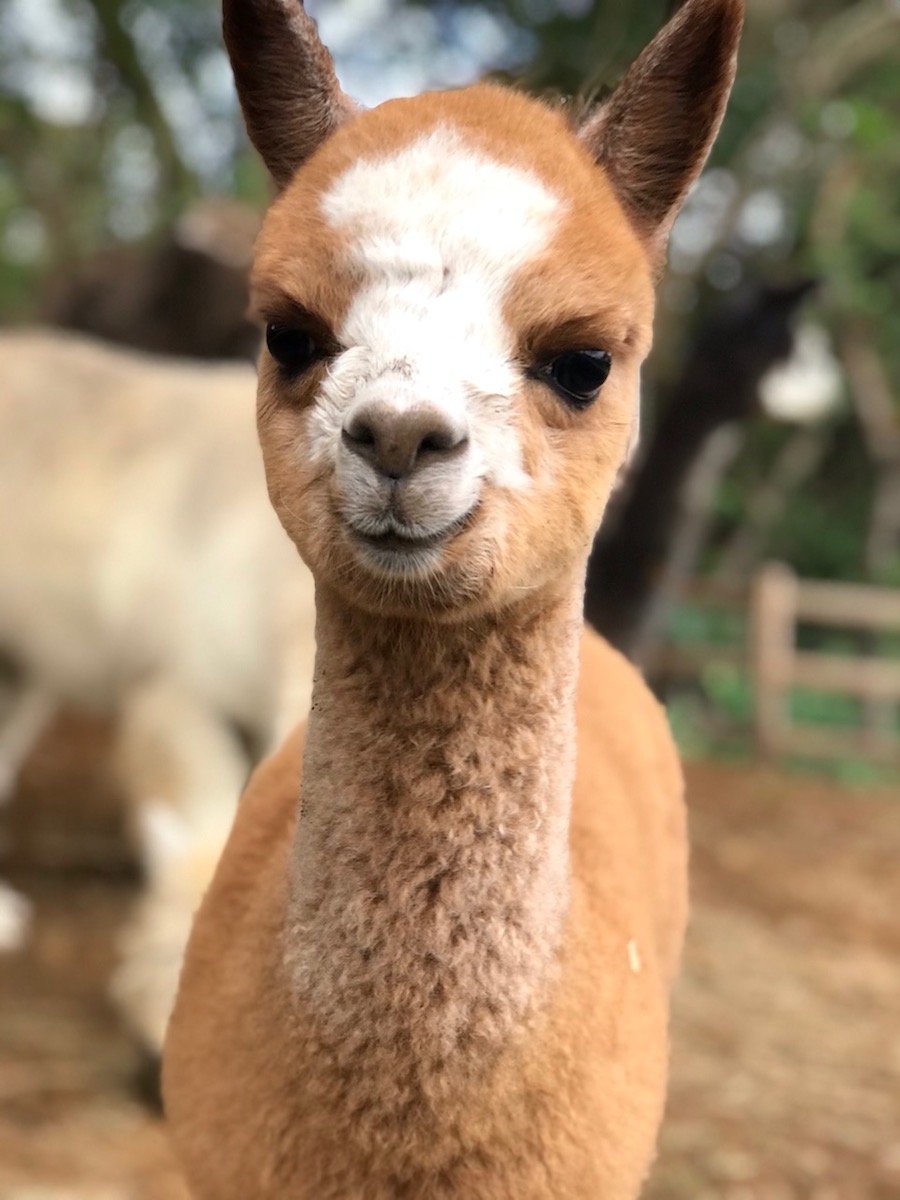 Christine spins her own yarn from the animals' wool and knits pieces with it. Her Angora rabbits molt their coats every four months and she shears the alpaca once a year. She processes the fiber, spinning it on an old-fashioned spinning wheel, and sells the yarn or knits scarves and shawls that she also sells.
"Angora is the softest fiber in the world, but alpaca is not far behind," she says. "I only want the best fiber so I chose animals that have great wool pedigrees."