Discover the hidden Wahiawa Botanical Garden
A secret gem in the central town of Wahiawa, this Oahu botanical garden can't be missed.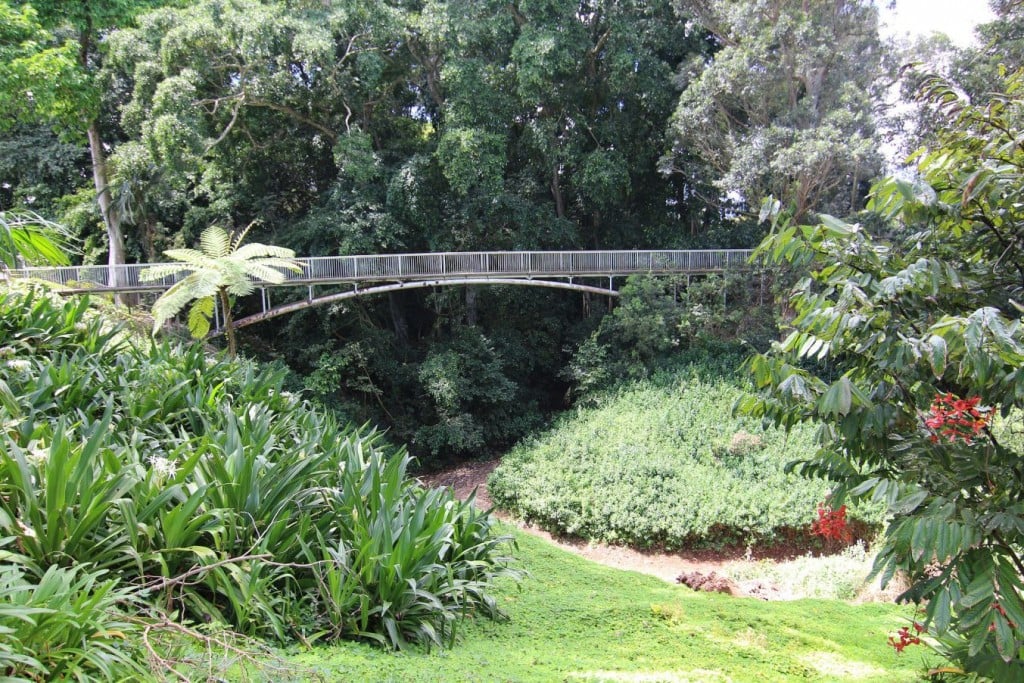 Bypass the former sugar plantation town of Wahiawa on your way to the promise of North Shore surf, sand and sun and you'll miss this serene, little-known tropical oasis in the heart of the town's residential grid. Heck, you could even miss Wahiawa Botanical Garden on a drive through the town. I did, for years, until discovering the garden's smallish parking lot on a recent day-off drive and exploring the lush, undercanopy of its reserve of towering trees and other tropical flora, largely hidden from street view. The 27-acre arboretum's roots go back to the 1920s when the Hawaii Sugar Planters Association leased the small ravine from the territorial government to experiment with tree planting. The land and trees were transferred to the City and County of Honolulu in 1950 and opened as a botanical garden in 1957.
Located on the high Central Oahu plateau separating the Wainae and Koolau mountain ranges, which allows for ample rainfall and alternating cool and humid conditions, Wahiawa Botanical Garden is home to more than 60 types of trees and a host of tree ferns and blooming tropical flora. Taking in the visual contrast of the gardens's gently-winding upslope paths between trees and wildly unmanicured ravine bottom of native Hawaiian plants, I was calmed by the uniform quietude of both. The North Shore could wait.
1396 Califonia Ave., Wahiawa, Oahu, (808) 621-5463, honolulu.gov/parks/hbg.