"Dog" Chapman bitten again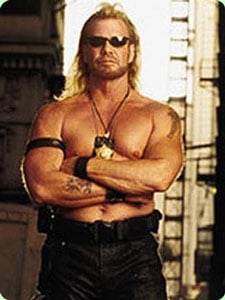 Will the troubles facing television's Duane "Dog the Bounty Hunter" Chapman ever end?

In November, the A&E television network put his Hawaii-filmed television series "Dog the Bounty Hunter" on hiatus after his son leaked a private phone conversation in which Chapman used a racial slur.

Now comes this bit of weirdness out of Honolulu involving Dog's partner in bounty hunting Tim Chapman (no relation). His defense?

OJ did it.