"Don Ho" goes to South Carolina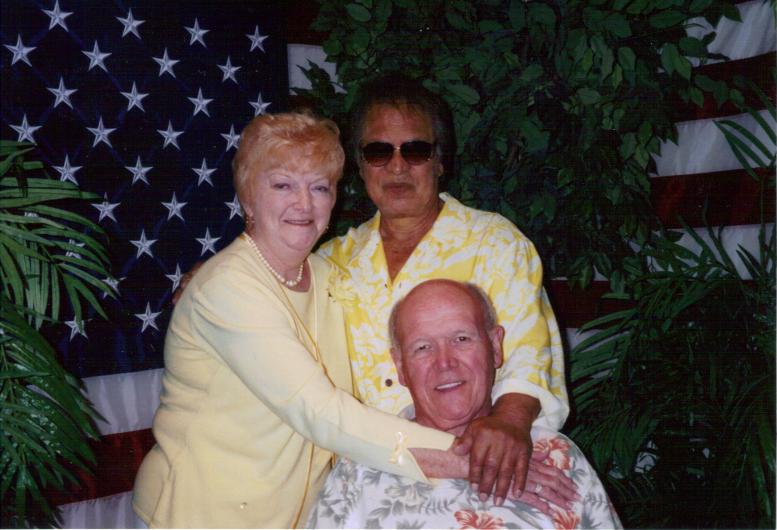 Congratulations to John and Marilyn Turner of Gaffney, SC!
A copy of the autobiography Don Ho: My Music, My Life—signed by more than 20 of the late vocalist's family and friends—is headed to both of them.
A couple of months back, we asked HawaiiMagazine.com readers to send us a great Don Ho story. We decided the story John sent of Marilyn and his several-times-a-year visits to Don Ho's later-year Waikiki shows was by far the best.
We hope you'll agree:
When we made our first trip to Hawaii in August 1995, we did the usual tourist things—the Arizona Memorial, Germaine's Luau, the Polynesian Cultural Center. On the night before leaving Hawaii, we went to see Don Ho's show.
We had a wonderful time. We took a picture with Don and talked with him for a few minutes. When we took another trip to Hawaii the following April, we went to see Don the night after we arrived and on the night before we left.
That began our tradition of seeing two Don Ho shows on every trip to Hawaii.
We took three trips each year from then on. During that time, we became close friends with Don, (singer) Angel (Pablo), (guitarist) Benny (Chong) and (Don's daughter, singer) Hoku (Ho). We watched Hoku grow up on stage.
We always had a reserved seat at the table right in front of Don. Don always sang our song, "A Lover's Prayer." He would sing it and say, "That's for John and Marilyn."
He would call Marilyn on stage and sing to her. I usually told a joke when he invited me on stage.
We were at his last show, the Thursday night before he died. At the end of the show, he sang our song and, once again, dedicated it to us. On Sunday, we heard he had passed away.
We both felt as if we had lost a family member. In all, we went to see Don Ho's show more than 30 times.
We will miss seeing him on our trip to Hawaii in April. Don has passed, but his memory will live on in our hearts.
Thank you for the story, John and Marilyn.