East Maui Taro Festival pays tribute to one of Hawaii's oldest cultivated crops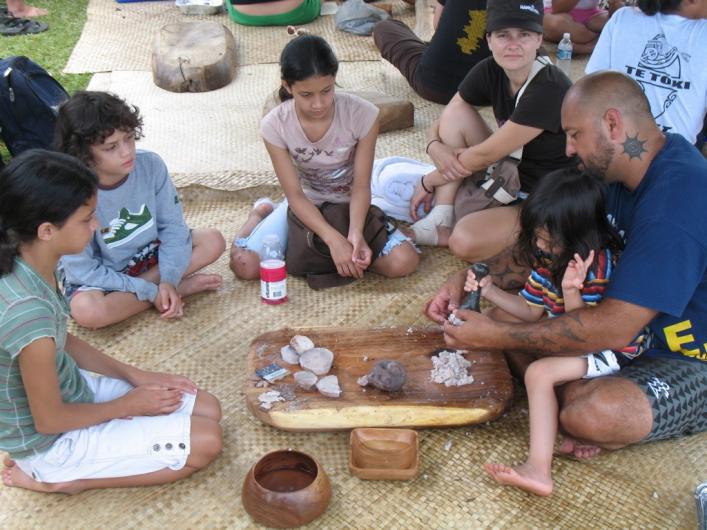 The 19th annual East Maui Taro Festival, which features poi-pounding demonstrations, a taro pancake breakfast and cultural tours, happens this weekend in the community of Hana, Maui.
Each year, Hana residents transform their baseball park into a festival celebrating the traditional Hawaiian dietary staple kalo — the Hawaiian word for taro. The root vegetable—prized for its starchy corm and large green leaves—is one of the oldest cultivated crops in the Islands. It's believed that Polynesians brought the taro to Hawaii as long ago as 450 A.D.
The two-day East Maui Taro Festival will get under way tomorrow — Sat., April 30, from 9 a.m. to 5 p.m. — with Hawaiian music, 40 arts-and-crafts booths, 22 food booths, and demonstration tents spotlighting poi pounding, hala weaving, Hawaiian weapons and fishhooks, and Hawaiian games.
On Sunday morning, May 1, festivities begin with a taro pancake breakfast, from 7:30 a.m. to 10:30 a.m. Loco moco bowls and other breakfast foods will also be served. Breakfast ticket prices will vary.
At 11 a.m. on Sunday, festivalgoers may also take a tour of the National Tropical Botanical Garden's Kahanu Garden and Piilanihale Heiau. At 2 p.m., there will be a tour of Kapahu Living Farm at Oheo Gulch in nearby Kipahulu.
Admission to the festival is free. For more information about the annual event, call 808-264-1553 or click here.