Everything You Need To Know About Shipping Your Car to Hawaiʻi
You don't have to leave your wheels behind when you move.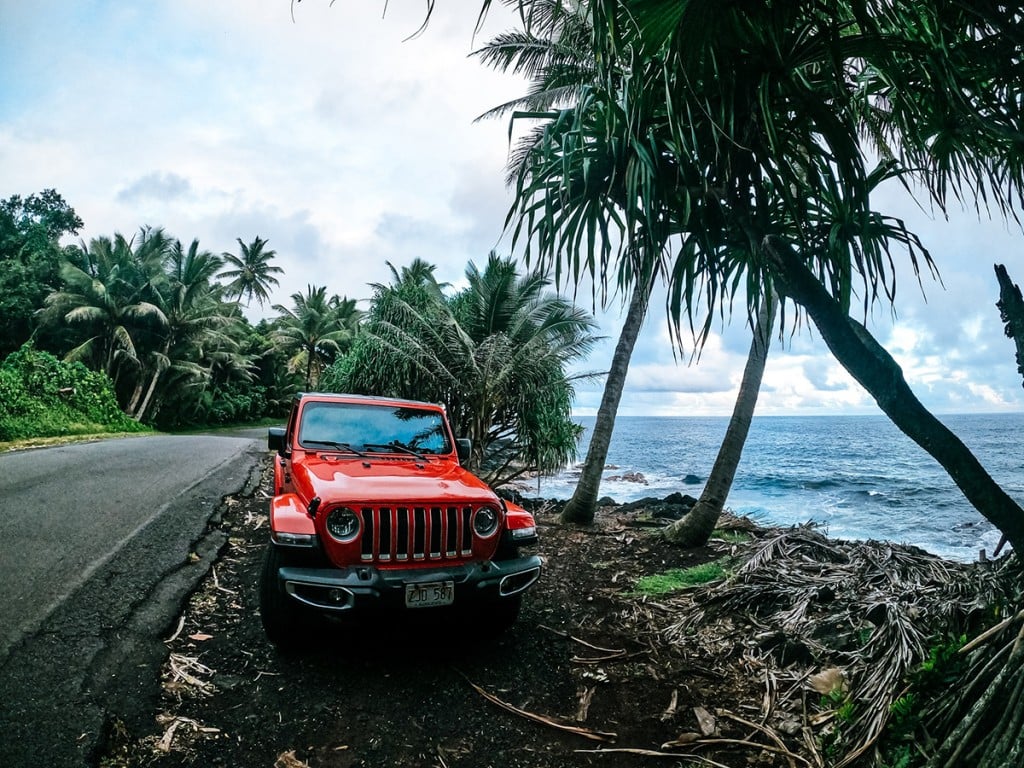 Thousands of people move to or from Hawaiʻi every year. If you happen to be one of them, perhaps you're wondering what to do about your car. Selling it and buying a new one seems like the obvious answer, but there is another more viable option. Ship a car to Hawaiʻi—or in the other direction—and you just might save yourself a whole lot of hassle and money.
SGT Auto Transport has been shipping thousands of cars in the last year alone and has extensive experience in auto transport management. Don't stress about leaving your car behind when you relocate. This company makes the process simple, while saving you money (vehicles are more expensive in Hawaiʻi than on the Mainland). You'll be surprised how easy it is to take your car with you to Hawai'i.
How does shipping a car to and from Hawaiʻi work?
The process of shipping a car from the Mainland to Hawai'i is slightly different from shipping a car from Hawaiʻi to the Mainland.
To ship a car to Hawaiʻi, you contact an auto transport company and arrange for it to pick up your car. It could be from your home, a parking lot nearby or even your workplace. The company loads your car onto a trailer and then it's transported to one of several ports on the West Coast, including Long Beach, California; Oakland, California; San Diego, California; or Seattle or Tacoma, Washington.
Your car is then transferred onto a boat and shipped across the Pacific Ocean. You can have it shipped to a port of your choice.
If you want to ship a car from Hawai'i, the steps are reversed. In other words, you take your car to a port in Hawaiʻi: Honolulu, Nāwiliili Harbor on Kauaʻi, Kahului on Maui or Kawaihae on Hawaiʻi Island.
From there, it is shipped across the ocean and then loaded onto a car hauler and delivered right to your door.
How long will it take?
There's a vast amount of ocean between Hawaiʻi and the Mainland and the journey is going to take more than a couple of days. And then there's the journey across land to consider. The ocean leg can take between one and three weeks. You then have to add the time it takes to get to or from your location on the Mainland. For example, it will take between 13 and 20 days to get your vehicle shipped from Miami to Honolulu, nine to 16 days from Houston to Hilo, 12 to 19 days from Atlanta to Kahului and 13 to 20 days from Cincinnati to Kawaihae. (The transit time can be affected by weather, road conditions and traffic.
How much does it cost?
The cost of transporting a car to Hawaiʻi depends on several factors, including the distance between pickup and delivery locations; the make, model and year of the car; the type of auto transport service you need; the time of year; and the supply and demand for your chosen route.
If you want to check how much it will cost to ship a car to or from Hawaiʻi, you can get a free instant quote by visiting the SGT Auto Transport website.
Is there any paperwork involved?
When you ship a car from Hawaiʻi to the Mainland, your auto transport service starts when you arrive at the port in Hawaiʻi. Before you leave to drive your car to the port, you must gather together specific documentation to take with you. What you need:
The confirmation number of your auto transport service.
A government-issued photo ID.
The keys for the vehicle and the keys or remote for the alarm system.
Registration documents for your car.
A letter of authorization or power of attorney if the car is financed or leased.
The car's title, if you're the owner.
You can appoint a representative to act on your behalf if you cannot drive your car to the port. The representative must be 18 years or older and have a power of attorney from you that confirms they can ship the car. They will also need the documentation listed above.
When your car arrives at a port on the Mainland, it is collected and delivered to your door.
If you're shipping a car to Hawai'i, the following paperwork is needed:
Current title.
Current registration.
Notarized letters of authorization from any non-present party listed on the Title, for example, from the lien holder or spouse.
What are the different options shipping a car to Hawaiʻi?
When a car is shipped on the Mainland, there are two types of auto transport to choose from: open car transport and enclosed auto transport.
Open car transport is a very budget-friendly option and is the auto transport of choice for most people. An auto transport company transports your car on a trailer that is open on all sides. This does leave it exposed to the elements and traffic grime, but it's still a very safe and secure way to transport a car.
Enclosed auto transport is more expensive (around 30% to 40% more) because of the higher level of protection afforded. The carrier transports your car in a trailer that is enclosed on all four sides. This auto transport service is typically recommended for owners of classic, antique, new, custom, luxury or modified cars.
Now that you know the ins and outs of shipping a car to or from Hawaiʻi, there's no need to leave your precious vehicle behind.