Exclusive Extravagance at the Koa Kea Hotel
The romantic Kauai boutique hotel you won't want to leave.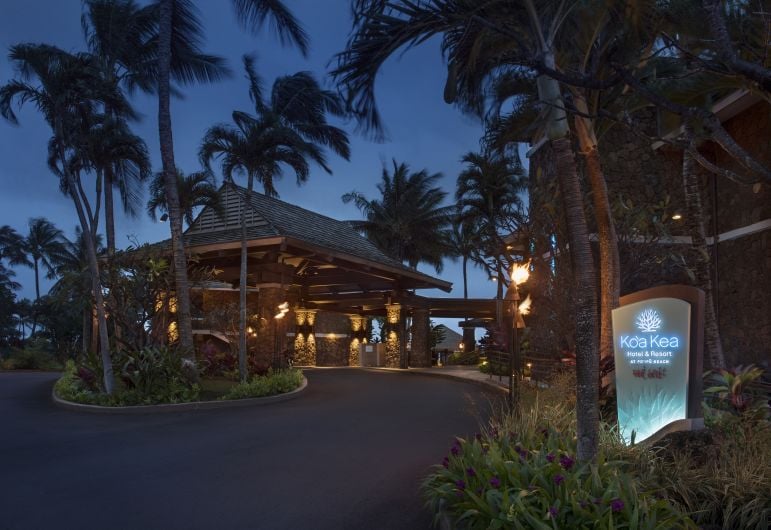 Small in comparison to some of its sprawling neighbors, Koa Kea Hotel & Resort is proof that size doesn't matter when quality is at such a high standard. Most suitable for honeymooners, couples or small families, the immaculate U-shaped resort surrounds a large lawn, pool, outdoor bar and hot tub. Everything about it feels exclusive from the moment you arrive and the front desk staff whisks you away for a tour of the hotel on the way to your room.
The guestrooms are nicely sized with luxurious beds, and include custom robes, an espresso machine, and flip-flops you can actually take home. The large bathroom has a marble shower with two shower heads. The faux candle lighting is also a nice touch.
The lanai is furnished with a table for two, where room service can be ordered in from the hotel's award-winning restaurant Red Salt, led by executive chef and Kauai native Noelani Planas. With this many amenities, it would be difficult for anyone to want to leave the room.