Families with Children Should Not Live in Homelessness
Hawaiʻi's Institute for Human Services works to break the cycle.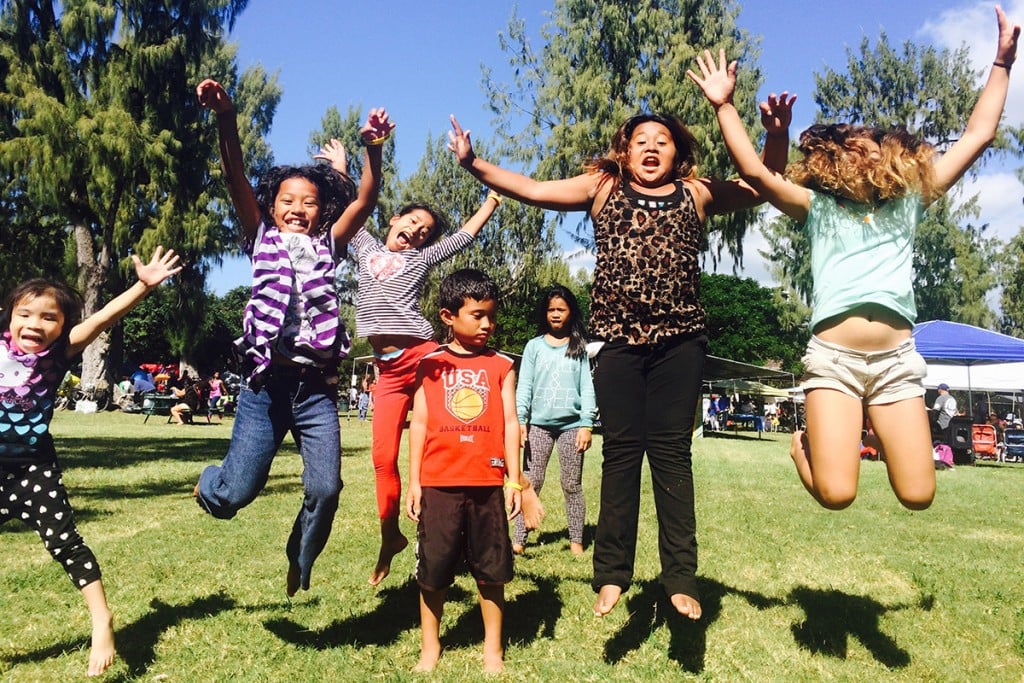 Families with children make up the largest segment of Hawaii's homeless population as they typically do across the nation. And half of those children are under the age of 5.
These families struggle to find their way in our communities and are often not as visible as the people we see on the streets; But they're out there nevertheless, with no place to call home. Some "couch surf" with families and friends. Others live out of their cars, and many of them find their way into shelters.  In any of these situations, children are not afforded the consistency of their own bed every night.  They see their parents struggling and they worry about them…and they worry about being separated from them. They wonder if they'll eat tonight, and in some cases, they wonder where they'll sleep.
It often happens suddenly. Families are already struggling to make ends meet, particularly in a state with the nation's highest cost of living; then there's an illness or a layoff or a death in the family. Or perhaps the landlord raises the rent or their car breaks down and they can't get to work. Many will turn to friends and family for a while.  But it's not sustainable. Soon they're living in their car or on the streets.
"Our job is to get them into stable housing as quickly as possible with the support they need to keep them housed.  We need to give the children a chance to just be children", says Connie Mitchell, Executive Director of the Institute for Human Services in Honolulu. "We try to intervene as early as possible — when they know they might lose their lease or can't scrape together enough money for a deposit and first month's rent — to give people the best chance to find a successful solution.
At IHS, the work begins immediately and continues, often for months or longer, until a family is safe and settled and secure in their new home and routines. Family shelters offer interim after-school programs and homework to help the keiki.  The relief among parents is immediate — and evident in their smiles— and their children, when they greet shelter staff every day with "Hi Auntie! Hi Uncle!"
Counselors work with the parents to identify their needs and match them with partners and resources that can get them back on their feet. Maybe it's help with a deposit and first month's rent. Maybe it's learning new ways to better manage their modest incomes. Maybe it's finding a way to finding a way to escape a violent relationship to find safety and a new life.
Working with numerous partners throughout the community, IHS walks side by side with each family to tailor a solution for each family according to their strengths and needs.
"We stay with them for at least six months, making sure they stay on track," Mitchell says. For many, IHS is that safety net, that extended family that checks in to make sure kids have shoes and school supplies and that mom and dad are doing ok.
"We see successes every day, and we celebrate each and every one," Mitchell says. "The children need us. … they're our future."
To donate, please visit ihshawaii.org/donatenow
To learn more about The Institute for Human Services and its mission, visit ihshawaii.org.