Family Programs Hawaii
Strengthening children and families who are at risk or involved in the child welfare system.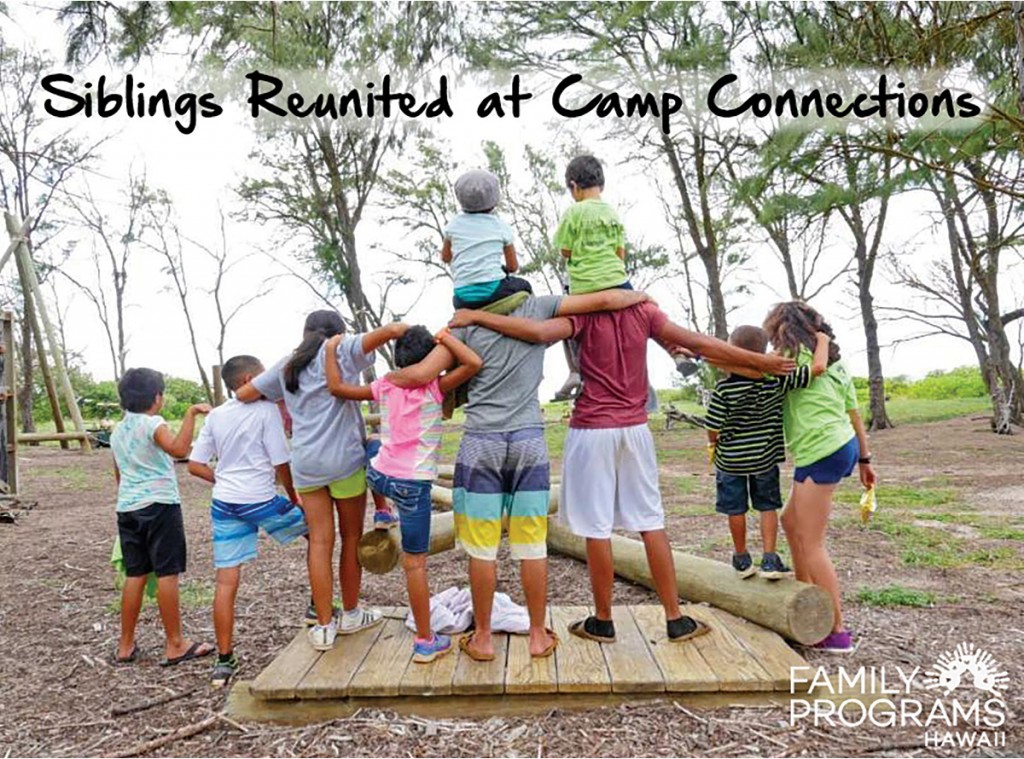 MISSION
To strengthen children and families who are at risk or involved in the child welfare system through high quality prevention, support and transition services.
KEY SERVICES PROVIDED
Family Programs Hawai'i is a unique social service agency and mental health provider remaining true to its origins of providing quality care to the children of Hawai'i. Our goal is that every child in Hawai'i has the opportunity to reach his or her full potential—especially children in foster care.
Prevention services help Hawai'i's children remain in healthy homes and include mental health services, a children's shelter in West O'ahu, and adoption services to provide forever homes to children. Our Family Strengthening Center promotes, supports and strengthens the well-being and behavioral health of adults, children and families.
Support services strengthen children and families involved in foster care. We bring together siblings separated by foster care, support groups and resources for caregivers (foster parents), provide culturally based services, advocacy with lawmakers to improve the foster care system, small enhancement grants for children in foster care, and support and training for at-risk youths and their families.
Transition services help Hawai'i's youth become successful members of our community through college and career guidance.
EVENTS AND OPPORTUNITIES
Annual Holiday Party  for keiki in foster care—every December
Corporate and individual donors are always needed and welcomed to help sponsor events, fundraisers and our mission. That mission is accomplished with support from community members like you, who offer discounts or gifts of services and products in your monthly and annual giving. Make a difference and invest in the lives of children in Hawai'i today. Donate or volunteer at familyprogramshawaii.org.
LEADERSHIP
Top Executives
Keith Kuboyama, President & CEO
April Lum, Director of Programs
Sean Perez, Director of Finance
Board of Directors
Selby "Jake" Jacobs, Board Chair
Caryn Okinaga, Vice Chair
James Harrow, Vice Chair
Stephanie Batzer, Vice Chair
Leslie B. Turnbull, Secretary
Peter Phillips, Member
Greg Kimo Schlais, Member
Michele S. Loudermilk, Member
Warren Aoki, Member
Signe Godfrey, Member
Verna Wong, Member
John C. Keene, Member
William F. Anonsen, Member
P: 808-521-9531
E: info@familyprogramshawaii.org
W: familyprogramshawaii.org