Final days of Hawaii Food and Wine Festival on Oahu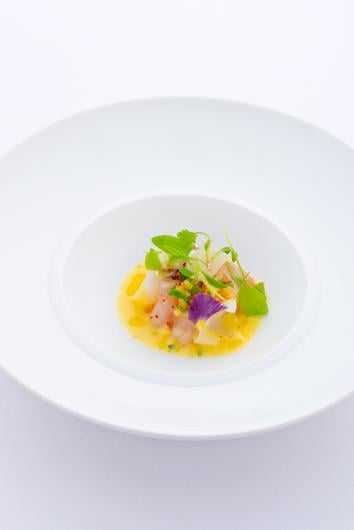 The state's largest culinary festival, celebrating its fifth anniversary this year, is in full swing on Oahu. The Hawaii Food and Wine Festival began on Aug. 29 and will run through Sept. 13.
With festival founders and chairs Roy Yamaguchi (Roy's) and Alan Wong (Alan Wong's Restaurant, The Pineapple Room)—and a participant list saturated with 100 internationally-renowned master chefs, personalities and food and wine industry professionals—each event promises innovative food programming and, of course, delectable food.
Festival programming has already wrapped successful events on Hawaii Island (Aug. 29) and Maui (Sept. 4-6). Yesterday (Sept. 9) the fun moved to The Gathering Place, kicking of with an urban luau and champagne and caviar fête. Here are some of the remaining Oahu events with available tickets through this weekend: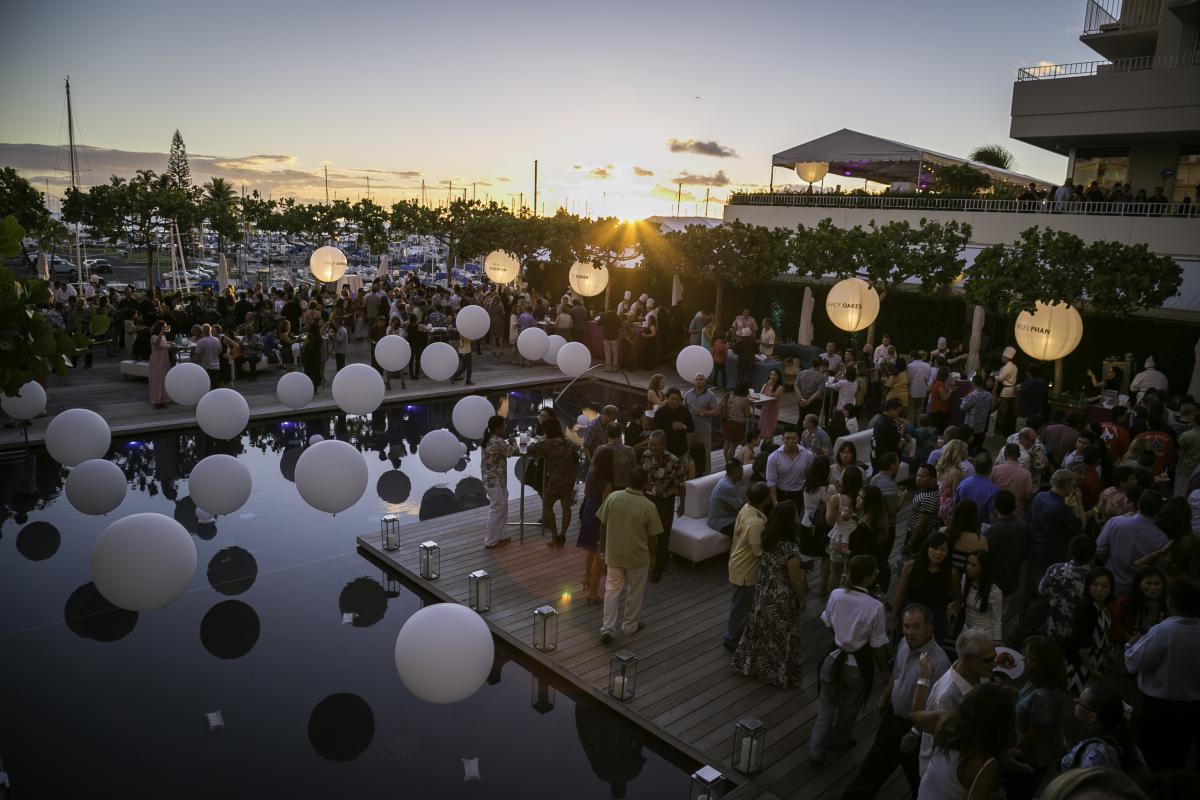 THURS., SEPT. 10
General admission tickets to tonight's Chopsticks & Cocktails—featuring trendy Honolulu mixologists, wine, beer and Asian food pairings overlooking Waikiki Beach from the Modern Honolulu—are all sold out. You can still join the waiting list or pay a little more for priority admission or VIP. First Hawaiian Bank MasterCard holders can still get in (and early!) with preferred access for the general admission price.
From 6 p.m. Tickets: $225 Gen. Admission, $325 Priority, $500 VIP with minimum four tickets.
FRI., SEPT. 11
Tomorrow afternoon the festival will host its first ever event for culinary professionals. Learn how to "Dream Bigger Dreams," with the mastermind behind Tribeca Grill and Nobu New York City, as well as renowned mixologist Tony Abu-Gamin and local celeb Roy Yamaguchi, at the Kahala Hotel and Resort.
11 a.m. til 1 p.m. Tickets $75 and include lunch and a cocktail.
A whirlwind of gourmet delicacies await the elite few who can afford the $1000 ticket price to tomorrow night's Indulge. Guests in cocktail attire will sinfully sup from selections that include creations made with real gold at the Halekulani.
From 5 p.m.
Later tomorrow evening, paying guests are invited to join the Chef's After Party at Japengo and SWIM at the Hyatt Regency Waikiki Beach Resort and Spa. Expect dancing, drinks and midnight snacks.
10 p.m. til 2 a.m. Gen. Admission $95, VIP with bottle service $150.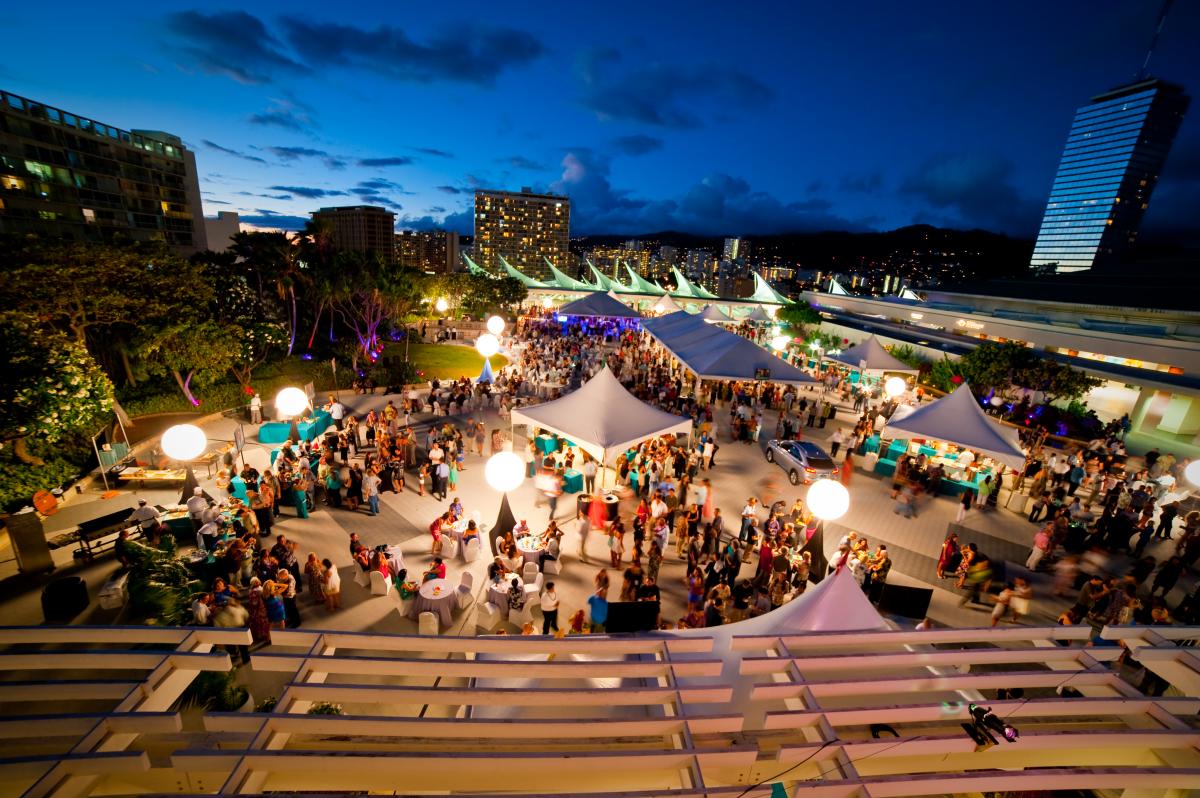 SAT., SEPT. 12
Start your weekend off right with yoga on the beach and some hair of the dog (sake) following the Chef's After Party down at the Outrigger Waikiki Beach Resort. After Savasana, There is Sake:
8 a.m. til 10 a.m., ticket price of $65 includes yoga mat.
A family fun event outside the Honolulu Zoo affords the chance to meet culinary personalities and famous chefs, try area food trucks and exercise. The Keiki in the Kitchen Event is free for HMAA members, or $5 zoo admission for non-members.
9 a.m. til 4:30 p.m.
It's all about drinks for the rest of the afternoon—a morning champagne tasting, a talk on how to throw the best cocktail party, and a vertical wine tasting with winemaker Michael Silacci.
Ticket prices, times and location vary and can be found here.
At night, the popular Corks and Forks event returns to the rooftop garden atop the Hawaii Convention Center. Try Pacific Coast red wine pairings with ample tasting samples while perusing the silent auction and art exhibit. Unfortunately, general admission and VIP tickets for this event have already sold out.
From 5 p.m. Tickets still available for priority admission, $325.
SUN., SEPT. 13
Watch chefs go to battle to make the tastiest brunch while sipping morning cocktails in Battle of the Brunch Showdown, Round II at SHOR at Hyatt Regency Waikiki Beach Resort and Spa.
11 a.m. til 1 p.m., tickets $115.