Find baby products imbued with aloha at Coco Moon
Life brought business owner Amber Thibaut two beautiful sons and a realized dream for island-inspired keiki essentials.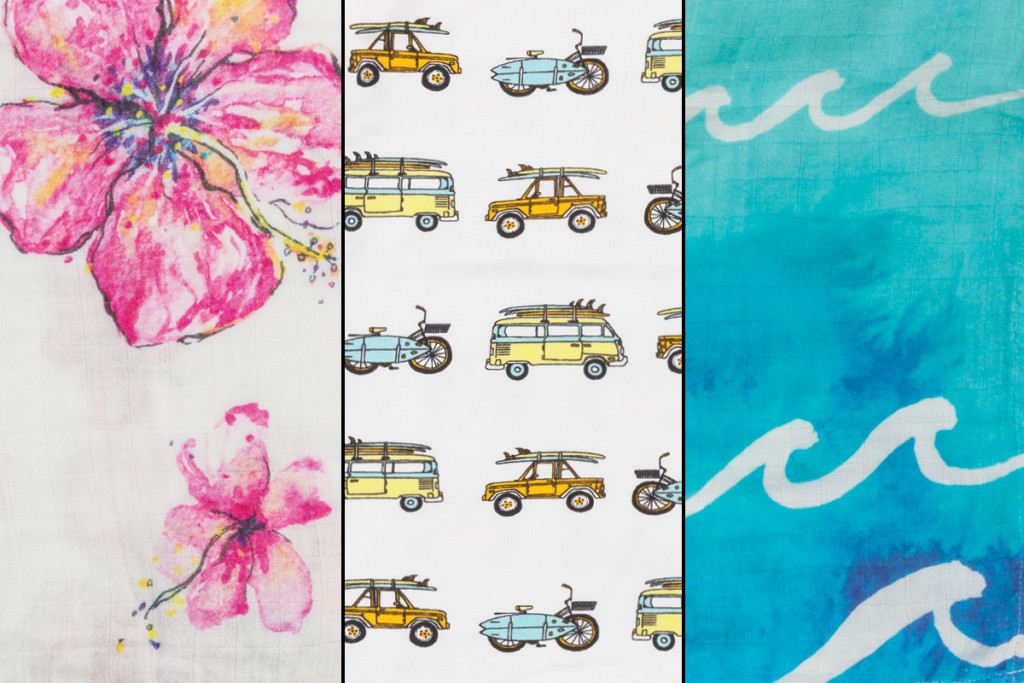 After the birth of her first son, Kaiea, Amber Thibaut set aside her career to dedicate herself wholly to her baby. Or so she thought. Inspired by the unparalleled bond of motherhood, she began dreaming of outlets to express her creativity, wrestling with the desire to fulfill both her role as a mother as well as her entrepreneurial spirit. She yearned for products that fostered an authentic connection, told a story and could become a childhood memento for families to hold on to. She soon began channeling her love for her children into a line of keiki essentials, and launched Coco Moon in 2015.
Thibaut recalled her childhood growing up on Maui: surfing with her dad, searching for starfish in the tide pools, weaving fragrant lei with her grandma. These became some of the first whimsical images she printed on swaddle blankets, onesies, crib sheets and more, all made from buttery soft, eco-friendly bamboo fabric. True to her values, Thibaut realized these memories were sweet, not only because of the joy they recalled, but also because of the connections they inspired.
Coco Moon now features a dozen prints, from kissing honu (Hawaiian green sea turtles) to vibrant hibiscus, pineapples, surf mobiles and more. She often partners with local artists, such as Jana Lam, Lauren Roth and Nico Made, to create her tropical prints, enjoying the shared success of such collaborations. Thibaut is launching a Hawaiian quilt print this season—a dream she realized with the help of master quilter Patricia Lei Murray, honoring the timeless practice in a nod to Old Hawai'i. "I love the sentiment of this art form as a keepsake passed down through generations," Thibaut says. "By making it accessible to modern families, I hope to further instill an appreciation for these time-honored traditions and hope families will cherish them as contemporary treasures."
For more information, visit cocomoonhawaii.com.