Find Handmade, Island-Inspired Gifts at Accents at the Moana Surfrider on Oʻahu
This hotel boutique is stocked with vacation essentials, logo merchandise and one-of-a-kind gifts.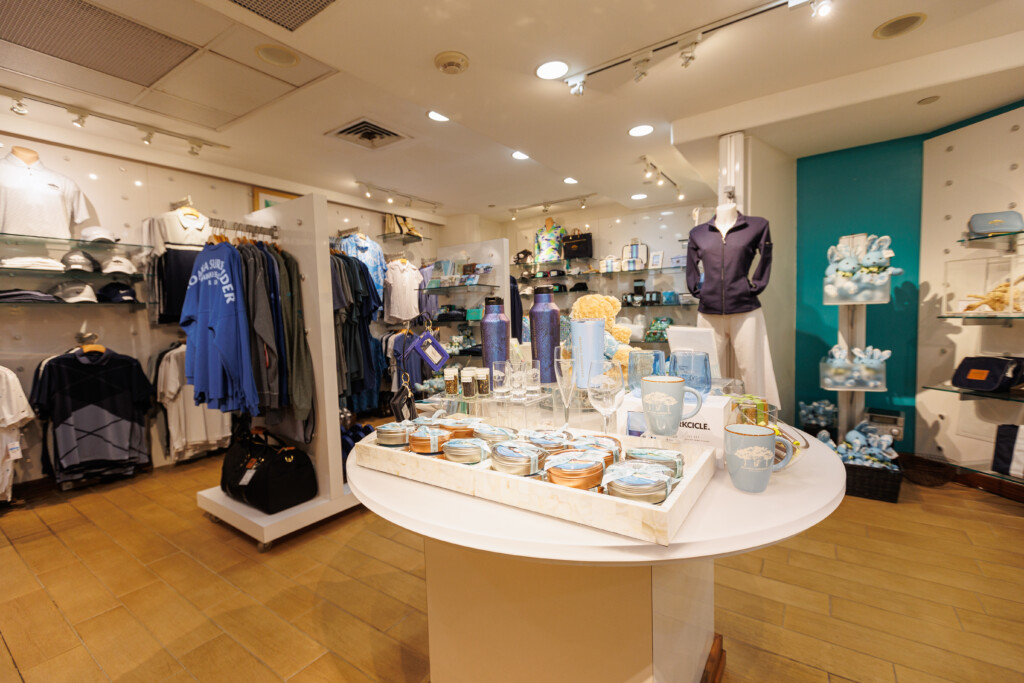 Waking up to a view of Diamond Head from your balcony. Sipping a mai tai under the banyan tree by the ocean. Enjoying a relaxing lomilomi message in the hotel's world-class spa.
That's the kind of experience you can have at the grand Moana Surfrider, a Westin Resort & Spa, in the heart of Waikīkī. And it's an experience you won't soon want to forget.
Accents is the hotel's signature boutique—and the perfect place to get gifts or souvenirs of your Hawaiʻi vacation. The 744-square-foot shop, located in the hotel lobby, features a wide selection of made-in-Hawaiʻi and Island-inspired gifts, from retro artwork by Oʻahu-based artist Nick Kuchar to colorful bags handcrafted by local designer Jana Lam.
The shop, which first opened 20 years ago, was originally called Lamonts and focused mainly on sundries and beach essentials But over the years, its offerings have evolved to include a curated selection of gifts and craft by Hawaiʻi makers.
"At Accents, we feature some of our favorite local arists and makers through our selection of gifts for you and your family and friends back home," says Jamie Tokunaga, a spokesperson for the brand.
Other popular items include handcrafted jewelry—mermaid scale rings, Tahitian pearl pendants—from family-run Tidepool Love, aloha shirts from Kahala and Billy Aloha, and gardenia scents by Kai Fragrance, which is worn by celebrities like Jennifer Aniston, Reese Witherspoon and Jennifer Garner.
The shop is also stocked with everything you need for your Hawaiʻi vacation, including reef-safe sunscreen and local snacks.
Open 10 a.m. to 9 p.m. daily, Moana Surfrider, A Westin Resort & Spa, 2365 Kalākaua Ave., Honolulu, (808) 923-3996.