Find Unique Royal Hawaiian Resort Merch at TRH Inspired
Fans of the Pink Palace of the Pacific will love this local boutique.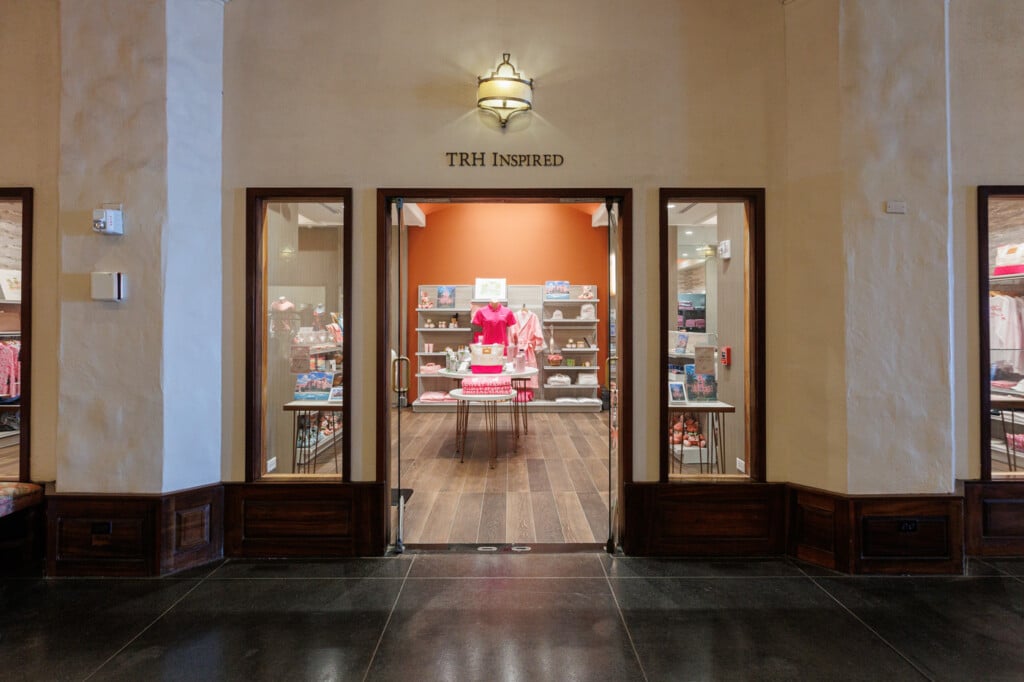 Pink. That's the first thing you'll see walking into TRH Inspired. From clothing to water bottles, tote bags and bathrobes, everything sold at this little boutique flaunts a shade of light pink reminiscent of The Royal Hawaiian. And that's no coincidence. TRH stands for "The Royal Hawaiian," and the products that fill these shelves are inspired by the one and only Pink Palace of the Pacific.
There's a lot to be inspired by when it comes to The Royal Hawaiian. A part of The Luxury Collection brand of Marriott International, it was one of the first luxury hotels to open in Waikīkī, first taking in guests way back in 1927. Since then, The Royal Hawaiian has maintained and elevated its luxe status, becoming a favorite accommodation among visitors and attracting a host of celebrities, including Marilyn Monroe, Frank Sinatra and Clark Gable.
Taking this long-running legacy into account, TRH Inspired mixes and matches the look and vibe of The Royal Hawaiian with a wide range of products perfect for visitors and locals alike. Those in need of the perfect souvenir will love the mugs, candles and totes that are easy to pack into your carry-on or stuff into an already overflowing suitcase. Along with coming in shades of light pink, all of the products carry the hotel's logo, and even the smallest items will serve as sunny reminders of your trip to Hawaiʻi and your stay at the Royal Hawaiian.
If you're looking to buy something more substantial, TRH Inspired has you covered. Those on the way to the beach can swing by TRH Inspired for a Royal Hawaiian branded towel, while visitors and locals can appreciate the plush comforts provided by the shop's luxurious robes. You can even hit the golf course with pink TRH Inspired golf balls—with their vibrant color and floral design, they'll be hard to lose.
Keiki (kids) will also love what TRH Inspired has to offer, from adorable stuffed animals and Royal Hawaiian Resort chocolate bars that also serve as thoughtful souvenirs to bring home to friends, co-workers and family. Komakai Jewelry is also there, with Tahitian pearls, opals and a variety of gemstones.
.
TRH Inspired, located in the lobby of The Royal Hawaiian, is open from 9 a.m. to 9 p.m. daily, 2259 Kalākaua Ave, Honolulu, (808) 926-7680.