Five Hawaiian Islands featured in Travel Channel's "The Trip: 2015"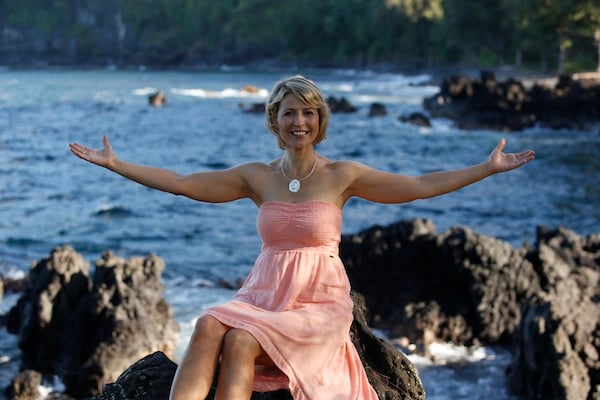 If this week's season finale of "Bizarre Foods" on Hawaii Island didn't whet your appetite for a Hawaii vacation, we're pretty sure next week's Travel Channel offering featuring the state will.
"The Trip: 2015" is an hour-long episode detailing a $100,000 luxury and adventure itinerary across five of the main Hawaiian Islands: Maui, Lanai, Oahu, Kauai and Hawaii Island. What's even more enticing than a whirlwind visual tour of some of the state's most beautiful places? The cable network channel's concurrent sweepstakes that will give away the itinerary to one (very) lucky winner.
The episode airs Mon., Jan. 26 at 8 p.m. EST/PST and 6 p.m. Hawaii Time. Even if your odds of winning "The Trip" are fairly remote, the show still provides some great fodder for a Hawaii bucket list.
Travel Channel hosts Samantha Brown, Bert Kreischer, Anthony Melchiorri and Don Wildman personally curated the two-week action-packed itinerary that starts in Maui. In Monday's episode each host takes one facet of the trip—history, hospitality, adventure, dining—and walks viewers through some of the best Hawaii has to offer.

"The Trip: 2015″'s 14-night/15-day package will include a mix of private estate and luxury resort accommodation including suites at the Grand Wailea Resort on Maui and The Four Seasons Resort Lanai. The contest also includes some of Oahu's most coveted food experiences: a day out with famed local chef Mark "Gooch" Noguchi, a private tour of the Honolulu Fish Auction and a chance to eat (really) fresh ahi, a mixology lesson at the Pint & Jigger pop-up bar and VIP dining at Alan Wong's Honolulu.
The adventure line-up holds some tried-and-true Hawaii favorite activities with luxury twists—driving a convertible along Maui's Hana Highway, a private tour of the USS Arizona Memorial at the World War II Valor in the Pacific National Monument, a helicopter tour of Hawaii Volcanoes National Park and a private kayak tour of Kauai's Napali Coast. Other highlights include a ride in an acrobatic bi-plane over Oahu; a winery tour and a chance to swim with dolphins off Kailua-Kona on Hawaii Island; a helicopter ride to the privately owned Manawaiopuna Falls in the remote central part of Kauai; zip-lining and waterfall rapelling on Maui; diving or snorkeling in the "Cathedral" lava tubes off Lanai; and, if you can believe it, much more.
You can see the impressive list of prizes on "The Trip: 2015" episode this Monday, or if you miss it, on one of the show's subsequent airings Feb. 4, 16, 28 and March 8. You can also read the list here, just click the prize tab.
The sweepstakes began on Jan. 2 and closes Tues. March 24, 2015 at 11:59 p.m. EST—you can submit one entry per day.
This is the third year in a row that the Travel Channel has selected a top global destination, created an ultimate travel package, and then given it away. The winner of "The Trip: 2014" was sent to Spain and Morocco, and for 2013's "Trip of a Lifetime" the winner received a luxury tour of the Adriatic.