Flying Hawaiian Airlines? Meet Kealopiko
The Molokai-based design house teams up with the local airlines to create a new line of in-flight amenities carrying a message of sustainability.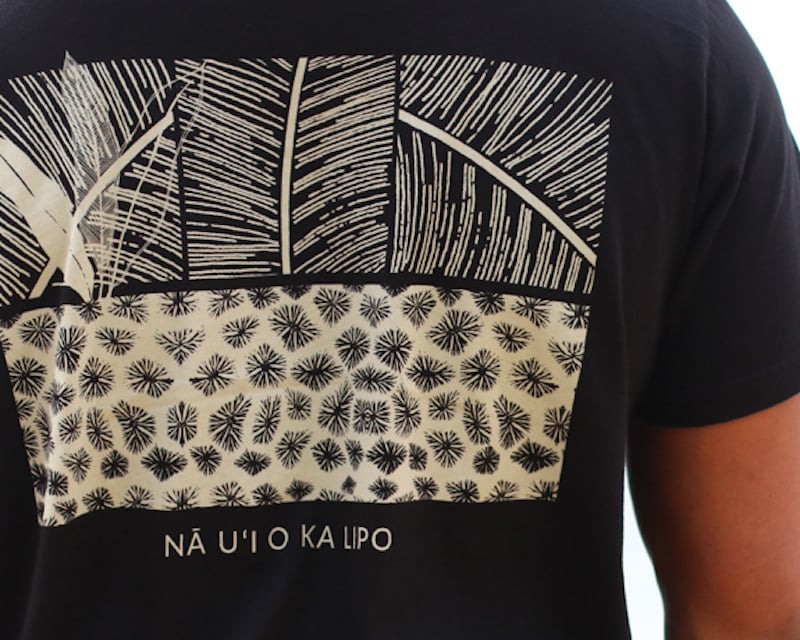 When three friends launched Kealopiko in 2006, creating unique T-shirt designs that showcased Hawaii's diverse ecology and native culture—not just your typical Hawaii imagery of palm trees and hula dancers—it was a refreshing change from the usual aloha ware.
They went from screenprinting small batches of shirts to full-scale production, some of it done in California. But Kealopiko's All Aloha collection is still hand cut, dyed and printed on Molokai.
And now, the respected local brand is getting an even larger platform: Hawaiian Airlines.
Starting on Nov. 26, guests traveling between Hawaii and the carrier's international and select U.S. Mainland cities will receive amenities and soft goods created by the eco-conscious Kealopiko, adorned with coral and reef patterns that pay homage to Hawaii's natural resources.
The line is called Ekaha, the Hawaiian name of black coral. The design showcases a thriving coral reef paired with a bird's nest fern, an indicator of a healthy rainforest; the two combined illustrated the symbiotic relationship between the land and the sea. Deep.
The amenity kits echo the sustainablity theme with eco-friendly paper packaging—not single-use plastic—a bamboo comb and samples of reef-safe sunscreen.
"This collaboration gave us and Hawaiian Airlines an opportunity to design a beautiful collection that also shares a significant moolelo (story)," says Jamie Makasobe, co-owner of Kealopiko.
Along with these new in-flight products, Kealopiko released last week a limited Ekaha Collection clothing line.
The line, which features both men's and women's wear, is available at its South Shore Market shop at Ward Village on Oahu and online. Kealopiko will donate a percentage of sales of these products—with Hawaiian Airlines matching up to $10,000—to Kuaaina Ulu Auamo, a local nonprofit that works to advance community-based natural resource management in Hawaii.
It's a win-win.