Friday Night Fireworks Relaunch in Waikīkī After Two Years
The Waikīkī tradition returns on June 3.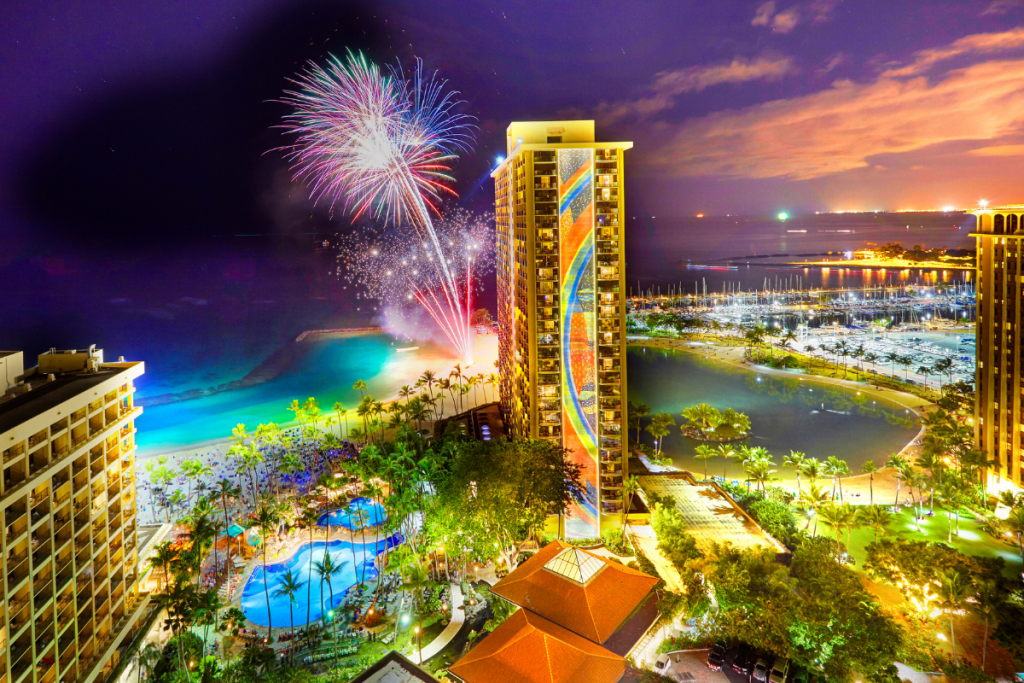 After a two-year hiatus, Waikīkī's spectacular Friday night firework show relaunches on June 3. The fireworks show, presented by the Hilton Hawaiian Village Waikīkī Beach Resort, has lit up Waikīkī's night sky nearly every week since 1988. It was paused in March 2020 due to COVID-19 pandemic restrictions.  
The popular—and free!—firework show is a tradition that's been around for decades. Visitors and residents alike hold many fond memories of sitting in the sand at Waikīkī Beach, taking in the dazzling display and kicking off the weekend.  
"We're ecstatic to announce the restart of our Friday night fireworks," said Debi Bishop, managing director of Hilton Hawaiian Village, in a news release. "Over the years, the fireworks have become a beloved tradition among visitors and kamaʻāina, drawing many local families to the south shore to kick off the weekend with the fireworks show." 
The resort first launched its firework show on April 8, 1988, to celebrate the completion of its $100 million "Return to Paradise" master plan. Since the first show, the display has become a must-see experience in Waikīkī. 
The show begins at 8 p.m. and can be seen throughout Waikīkī.