Fun and addicting Aloha Surfer app developed by Hawaii resident
This easy-to-play App Store game was produced by Hawaii Pacific University student Zachary Kline.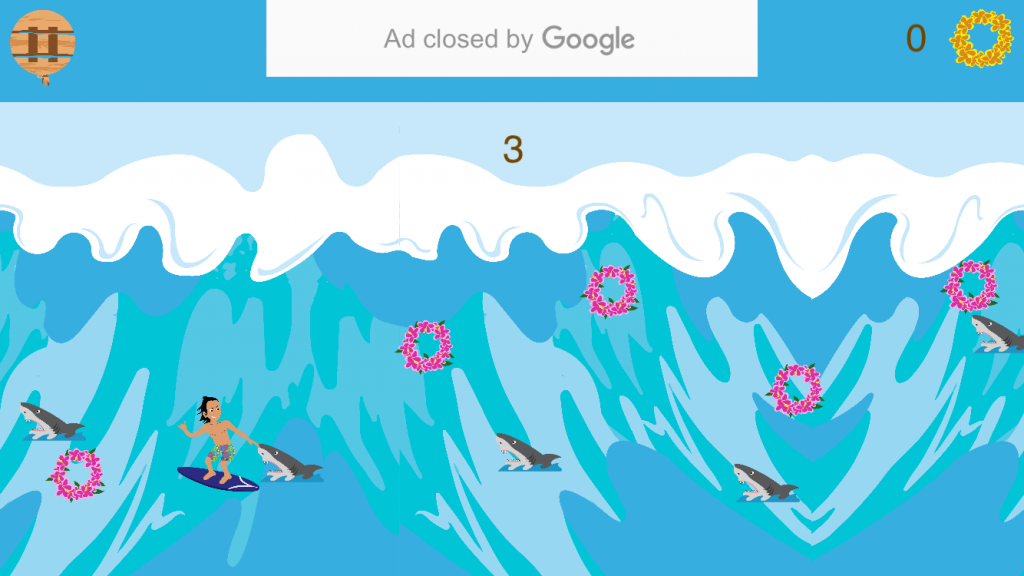 Aloha Surfer is a simple game. Tap the screen of your phone and your character, a tanned surfer, rides up and down a wave. The objective of the game is equally simple: Collect the lei and avoid the sharks that zigzag across the screen.
Reminiscent of the 2014 viral sensation, Flappy Bird, Hawaii resident Zachary Kline created the game in hopes of combining his love of Hawaii and his newfound interest in app development. "I just recently got into app development," says Kline. "I self-taught myself through online courses, and I was thinking, I should do an app on something about Hawaii because not a lot of people get to visit Hawaii or even get to live here."
After living and attending secondary school in Japan, Kline learned to love the Islands during his frequent visits over his winter breaks. Now a student at Hawaii Pacific University, the computer science major has found success with Aloha Surfer, which boasts a five-star rating on the App Store with 171 reviews. "I've had people at HPU play it, my professors actually like it too," says Kline. And although creating and marketing the app was no easy task, Kline found enjoyment throughout the process, and offers advice to those interested in app development.
"You can always learn on your own, there are so many courses online. It's really about being persistent," he says. "You want to keep trying new things, you want to make something you enjoy and it's a lot of learning, but it's also fun."
Aloha Surfer is available for iOS users in the App Store, alohasurferapp.com.