"Generations" summer concert series slated for Waimea Valley on Oahu's North Shore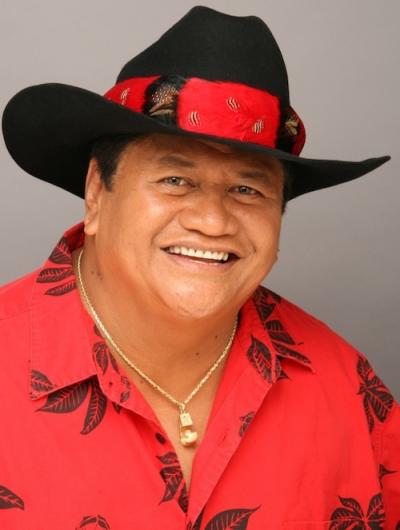 Some of Hawaii's top musicians are slated to take part in Waimea Valley's Generations summer concert series, which is slated to get under way next month on Oahu's North Shore.
The concerts are set for three Saturdays, June 22, July 27 and Aug. 31, with each event getting under way at 11 a.m. and wrapping up at 4 p.m. on Waimea Valley's spacious Pikake Pavilion Lawn.
The Generations series lineup of musical groups spans three generations of style and story.
• "Foundations" — (June 22) spotlights established and celebrated Hawaii musicians such as Puamana (Farden/Aluli musical heritage), Ledward Kaapana (pictured, above), Pomaika'i Lyman (Aunti Genoa Keawe musical heritage), also Jeff Rasmussen and Sistah Robi Kahakalau.
• "Innovators" — (July 27) features musical groups and individuals who interpret the Hawaiian Experience through the melding of pop, jazz and rock music styles. This concert will feature: Brother Noland Conjugacion, Ho'okena, John Cruz and Olomana. This concert is dedicated to the memory of legendary musical artist, Gabby Pahinui and his wife, Emily.
• "Future" — (Aug. 31) showcases young groups that celebrate the old and new Hawaii. The performers include: Kaiholu, Abrigo 'Ohana, Waipuna and Maunalua.
Pre-sale tickets for the concert series are available at $35 for adults and $20 for children and seniors (65 years and above). Pre-sale tickets for individual concerts are available at $15 for adults and $8 for children and seniors (65 years and above). Tickets will be available at the gate at $20 for adults and $10 for children and seniors (65 years and above).
Waimea Valley's 1,875 leafy acres are managed and operated Hiipaka. The nonprofit's mission is to preserve and perpetuate the human, cultural and natural resources of the historic North Shore valley for generations through education and stewardship. For more information, call (808) 638-7766 or click here.