"Georgia O'Keeffe's Hawaii" author to give talk on Maui about artist's visit to the island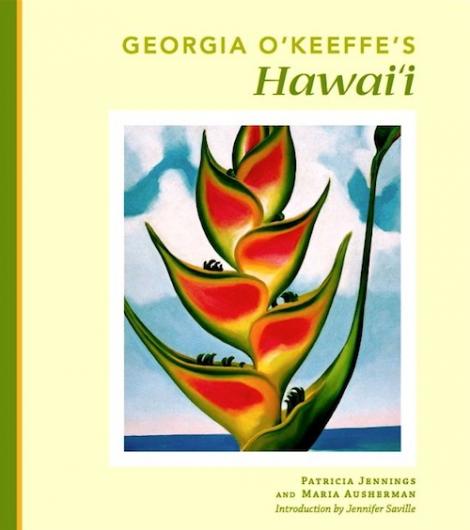 Artist Georgia O'Keeffe spent three months in Hawaii during 1939 while on assignment for the Dole Pineapple Co. She was tasked with producing two paintings for a national advertising campaign.
While in the Islands, O'Keeffe produced 20 paintings of tropical plants, verdant landscapes and the blue-green sea. During a two-week stay on Maui, 12-year-old Patricia Jennings, the daughter of a Hana sugar plantation manager, served as a guide for the 51-year-old artist. Jennings, now 85 and a Big Island resident, recounts the pair's Maui adventures in Hana and Wailuku in a recently released book, Georgia O'Keeffe's Hawaii. Co-author Maria Ausherman is an educator and art writer in New York.
Jennings will give a free talk about her days with O'Keeffe and her lasting impressions of the artist at 3 p.m. on Sat., Feb. 25 at the Plantation Guest House, above Hana Ranch Store. The event is hosted by Travaasa Hana ad Ala Kukui/Hana Retreat.
The Honolulu Academy of Arts owns five of O'Keeffe's 20 Hawaii-inspired works. And how did Dole Pineapple fare? O'Keeffe reportedly did not paint a single pineapple while in the Islands. After returning to the mainland, though, she painted a Dole-delivered pineapple in New York.
For more information about Georgia O'Keeffe's Hawaii, click here.