Get a Taste of Maui Gold Pineapples
Maui Gold's pineapple tours and shop are serving up endless summer sweetness with homegrown fruit and festive pineapple products.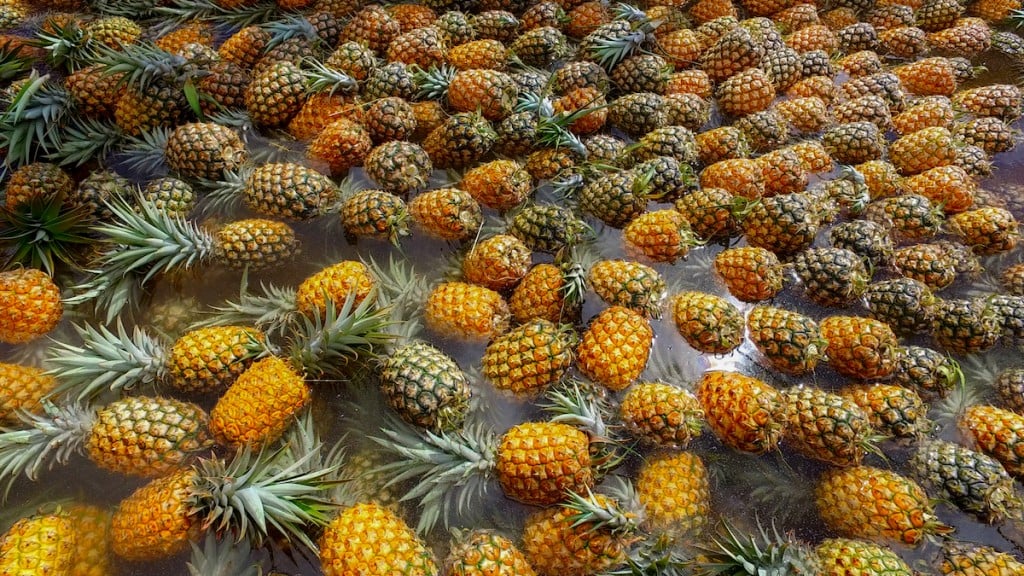 There's nothing quite like the taste of fresh island pineapple here in Hawaii, and on the Valley Isle one brand reigns supreme: Maui Gold.
Previously hailed as the largest pineapple grower in Hawaii, longtime farm company Maui Land & Pineapple closed its doors in 2009 after 97 years. But rather than see their prized pineapples disappear, a group of in-house executives established the Haliimaile Pineapple Co. in 2010 and its subsidiary, Maui Gold, to further the tradition and save the prized hybrid they had perfected after nearly a century of cultivation.
Ten years later, Maui Gold continues to farm its one-of-a kind fruit, sold only as fresh produce picked at peak ripeness. The premium pineapple is hailed for its extraordinary sweetness, boasting three times the amount of vitamin C as traditional pineapples, with 95% natural sugar and low acid content—only 5%—which results in a pure, sweet fruit without an acidic bite. The modest farm, which is open to visitors, now covers roughly 1,350 acres on the slopes of Haleakala in quaint Haliimaile town.
Operating seven days a week, tours offer visitors insight into the history of Hawaii's pineapple industry and a taste of the gold that's harvested here. Locally owned and operated, the company supplies pineapples to a wealth of local businesses, including restaurants and grocery stores, and specialty products to Pau Maui Vodka—the operation is adjacent to the tour station—MauiWine and Maui Brewing Co. (Tours start at $65 per person.)
With the rise of social media came a rise in social trends, and the global affection for pineapple motifs has only gained momentum. To share the love of pineapples with Maui Gold's loyal customers, the Maui Pineapple Store was established in June 2018 on Lahaina's famed Front Street. The store features beauty, home, food and clothing products depicting the festive fruit and is a one-stop shop for pineapple lovers to indulge their fancy in every form—pineapple swaddles and onesies for your keiki, pineapple-printed towels and clutches, pineapple-scented soaps and candles, pineapple-flavored jams, vinaigrette—you name it, it's got it!
Not only can you shop in theme, but you can taste the sweetness of Maui Gold while you do it. Pineapples take center stage on the shop's menu: fresh-cut pineapple chunks, fresh-pressed juice, fruit-infused water and its best-selling pineapple soft serve.
"Our soft serve is made with 100% Maui Gold pineapple," explains store manager Allie Johnson. "No added sugar, dairy or additional ingredients. It's a super healthy alternative to ice cream and perfect for this summer heat."
By freezing the fresh cut fruit and churning it into an icy treat, it's an unforgettable taste of Maui that is so addictive you'll need to order a case of fresh pineapple to ship home, which you can do here, too.
Maui Pineapple Tour, 883 Haliimaile Road, Makawao, (808) 665-5491, mauipineappletour.com. The Maui Pineapple Store, 695 Front St., Lahaina, (808) 661-8000, mauipineapplestore.com.