Giving back is as easy as A to Z
Giving is about acts of intention, seeing what needs to be done and doing it.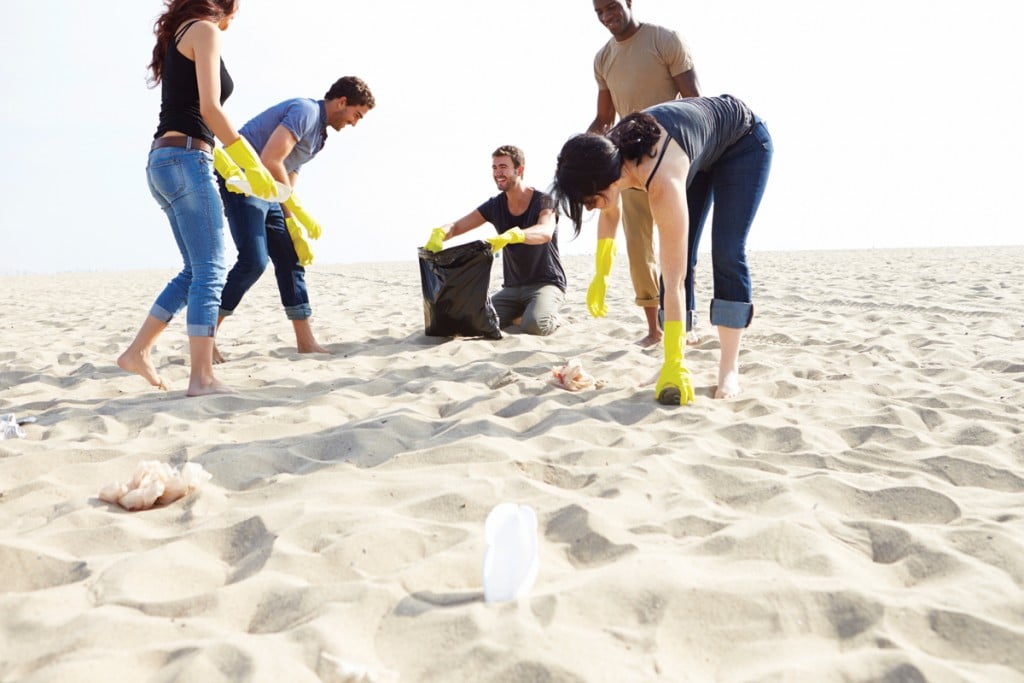 Not all of us have the big bucks to leave big money endowments. So what? Giving back isn't just about money. It's about acts of intention, seeing what needs to be done and doing it. It's remembering what you learned growing up — to act with respect and care for those around you, to leave a place better than you found it. 
Whatever you choose, you'll be giving back. And really, nothing feels better than doing something for the greater good — whether in your neighborhood, your community or around the world. 
A
ll-in for the Aina. Whether it's showing up on Saturday mornings to clear plastic off the beach or clearing invasive species to restore native habitats, Hawaii's natural resources deserve our full attention. C'mon. Get dirty. Fill up that bag with plastic junk. Yank out those mangroves and make way for baby ducks. You know you'll feel good you did.
Belong to something that matters. Whether it's your church, book club, kids school groups or any other gathering of friends and family, participate. Show up for their community service programs and take the lead organizing an event. Everything's better with friends.
Contribute! "If you catch three fish, give two away and keep one," Duane Kurisu likes to say. No matter what you have, remember to share. Enjoy the arts? Become a supporting member of your local theater, the ballet or the opera. Have a soft spot for man's best friend? Set up a monthly donation to the Humane Society.
Do Something! We all know that guy who sits around and complains. Don't be that guy! Start a neighborhood watch program or bring people together to care for the kupuna at the end of the street.
Elevate Your Passion. Remember what you learned in preschool: Sharing is caring. Talk about the places you give time and resources, share your story, tell people what a difference it makes. Enthusiasm is contagious!
Food for the soul. Feed people. No one should go to sleep hungry. Help the local food banks keep their shelves stocked and food distributed. Join groups like Family Promise to make sure families get the support they need. When disaster strikes, show up and serve meals.
Give – time, talents, resources. Just give. Mentor kids at the Boys & Girls Club. Deliver meals to kupuna and talk story with them. Make donations to the charities your friends support, even if just a few bucks. Give. It feels good and it does good.
Help out whenever, wherever, however. Just help. When the floods overtook Kauai's north shore, a teenage girl didn't need to be asked to bring her horse out to help rescue people, property and animals. She just did it. Help someone with their chores. Help a stranded motorist, a neighbor needing a ride to work, a friend having a tough day. Just help.
I
magine the possibilities! Hawaii's greatest strength lies within us. Start a community garden. Build a new playground for the keiki. Create a lending library on your street. Imagine the difference you'll make!
J
ust do it. Days are short and our lists are long. Don't procrastinate. The community needs you. Show up. Write the check. Make the phone calls. Deliver the meals. Clear the rubbish. "Many hands make light work," our grandparents always said. Just do it.
K
eiki deserve our time, love and attention. They're our next generation. Establish a scholarship or create a legacy gift. Help your local canoe club, Scout troop or science club. Buy the tickets, candy bars, wrapping paper and holiday trees when they come knocking.
L
egacy gifts create change even after you're gone. Every little bit matters, and when a legacy gift is included in your will, you touch lives in your community. Think of it as leaving a tip, something extra to show the community how much it's meant to you over your life.
M
oney always helps, but it isn't everything. Give generously when you can. Volunteer time, talents and expertise when money is tight.
N
eighbors helping neighbors changes everything. Get to know the folks on your floor, on your street, in your community. Host gatherings, create a shared community. Show up for each other.
O
pportunities are everywhere. Just pick one! (Hint: Start by looking through these articles and find something that tickles your fancy, and then give them a call.)
P
articipate! Find something you care about and get involved, volunteer, lend your expertise. Small organizations are in desperate need of people to help with everything from data input to finance to small business management. Show up. They'll give you something to do.
Q
uestions? Ask them! Don't know where to start? Ask your friends, neighbors, colleagues and family what they do to give back. Find an organization you'd like to help and give them a call!
R
esources means more than money. Share what you know, what you love! Read to keiki and kupuna. Teach a woodworking, cooking or dance class. Help nonprofits set up their books and better track expenses. Offer to write their newsletters or edit their websites. Put your skills to work!
S
tart Something! It's easier than you think! Gather gift cards from friends and family and deliver them to Kapiolani hospital so families can celebrate Christmas. Organize a group to join The Nature Conservancy on a restoration project. You'll make a difference, and you'll feel good doing it.
T
ime. Be generous with your time and make it count. You'll change someone's life.
U
nderstand the plight of others in your community. Everybody goes through struggles, difficult times. Get to know your neighbors, the outreach groups in your community, the work that's
needed in your own backyard.
V
olunteer! It's just that simple. Show up and make a difference.
W
alk the Walk! Do more and complain less. Find solutions. Bring a friend along. Show your kids that being part of the community matters.
X
PLORE! Discover everything going on in your community — keiki and kupuna groups, women's shelters, animal rescue, restoration projects. Pick one (or more) and lend a hand.
Y
ou can make a difference. Share your experience, your talents, your skills and help someone else.
Z
ippy's Chili & Rice. When times are tough, comfort food gets us back on our feet. Can't think of anything to do for the neighbor who's struggling, the kids holding that car wash on the corner, the homeless family you see on your way home from work? Stop by Zippy's and get some to go. Food feeds the soul — yours and theirs.