Gladys Knight at Hawaii's Romance Festival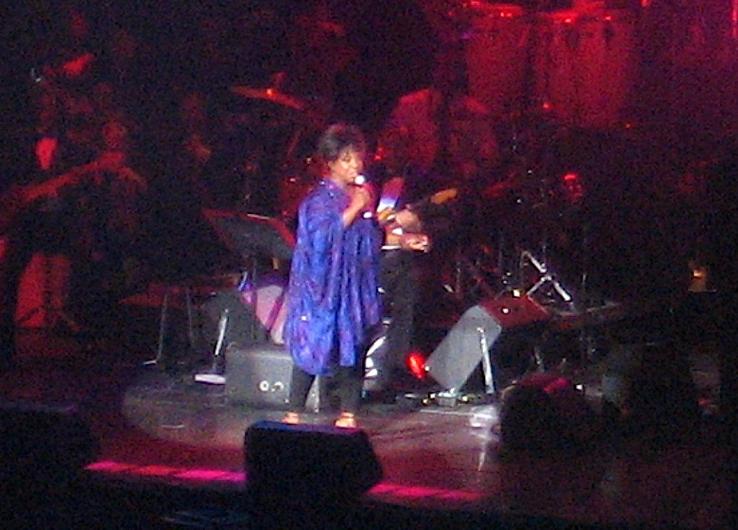 Gladys Knight loves Hawaii. And Hawaii loves her.
Knight rocked the Neal Blaisdell Arena this past Saturday at "The Rhythm of Romance 2" concert. As part of the second annual Hawaii Romance Festival, HAWAII Magazine was invited to hear the R&B superstar perform with the Matt Catingub Orchestra of Hawaii.


We were also serenaded by singing sensations Aaron Neville and American Idol's Kimberly Locke. Even Hawaii's own Na Hoku Hanohano music award winner, Fiji, romanced the crowd with a couple of songs.
Knight's older brother and former Pip member, Merald "Bubba" Knight, made a brief appearance—bringing laughter with his jokes and his James Brown impersonation.
The three-hour concert inspired the audience to dance and sing along. The performers received several standing ovations. Of course, we had a great time.
If you missed it, check out Aaron singing "Everybody Plays The Fool" and Gladys singing "Midnight Train to Georgia," minus the Pips.
The next Hawaii Romance Festival is tentatively scheduled for May 1 to 14, 2009.