Go Birding in a High-Elevation Hawaiʻi Island Forest
The Palila Forest Discovery Trail is home to some of the rarest and most unique birds in the world.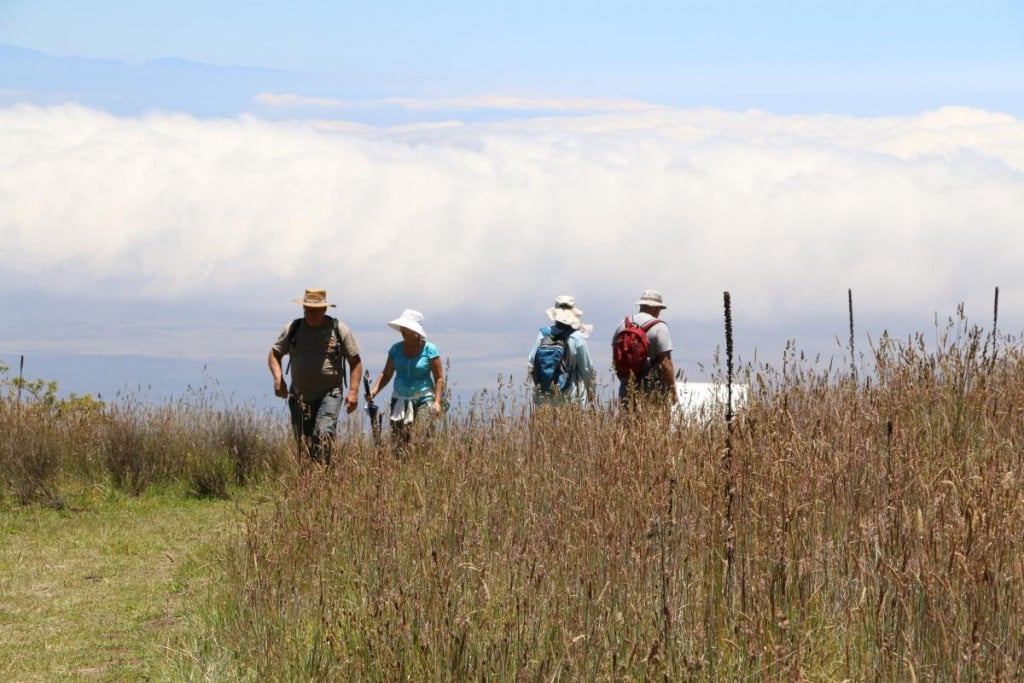 While most people visit the Islands for its sandy beaches and sunshine, birding enthusiasts flock to Hawai'i's lush forests and coastlines hoping to spot some of the rarest birds in the world.  
Hawai'i is one of the best places around for birding, primarily because of the many unique and rare birds found here. And Hawai'i Island is a prime location to spot a variety of them, from native forest birds to migratory seabirds. You can see nēnē (Hawaiian goose), 'io (Hawaiian hawk), 'i'iwi (scarlet honeycreeper), 'amakihi (Hawaiian honeycreeper) and the elusive pueo (Hawaiian owl).  
But the one every birder who visits Hawai'i Island wants to see is the palila, a finch-billed species of the Hawaiian honeycreeper and one of the first species federally listed as endangered in 1967. The still-critically endangered palila are found in dry, open forest of māmane, an endemic, high-altitude tree. Once, these honeycreepers with the distinctive golden-yellow heads were found on O'ahu, Kaua'i and Hawai'i Island; today, they can only be found in a tiny patch of forest on the upper slopes of Mauna Kea.   
The best place to view these rare and special birds is along the Palila Forest Discovery Trail, a 1-mile loop path through Mauna Kea's high-elevation dry forest. This is one of the last large tracts of dry forest left in Hawai'i and home to plants and animals—including birds—found nowhere else in the world. There are fewer than 1,000 palila left in the wild, and on any given day you can spot one here.  
To get to the trail, take the fork where the Daniel K. Inouye Highway becomes Saddle Road. Follow the fork for a little over a mile to the Kilohana hunter check-in station. Two-wheel drive parking is available here; otherwise take your four-wheel drive vehicle 4 more miles along the hunting concession road to the Palila Forest Discovery trailhead parking area.