Great ideas that are making a difference
These are some of our favorite Hawaii programs created by the community, for the community.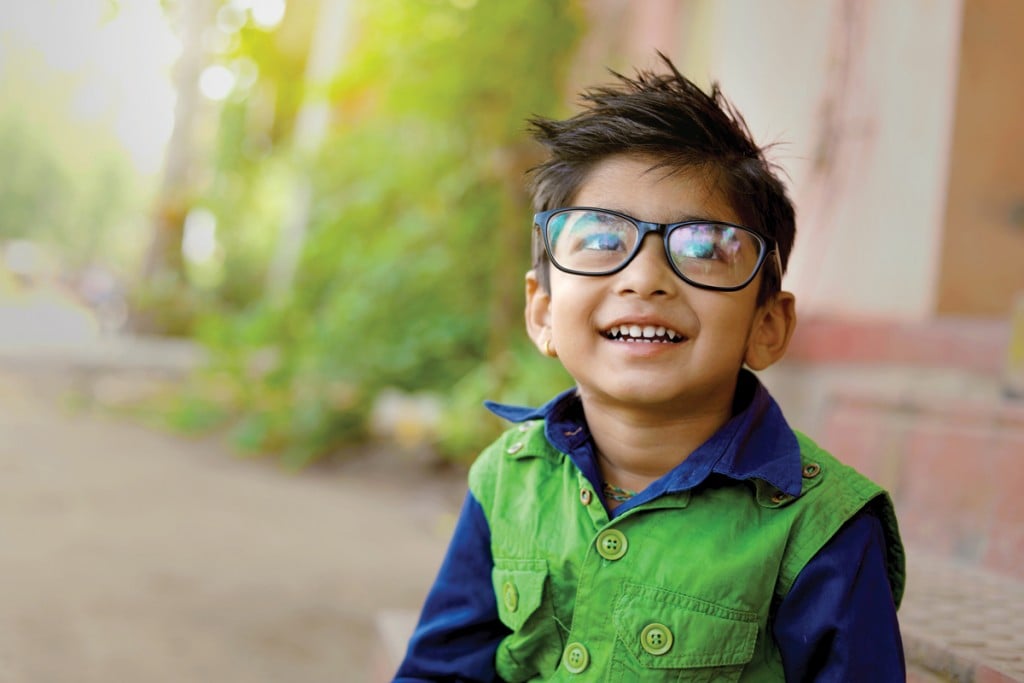 It happens all the time, right? Maybe you see an injured pet and know it needs services it might not get. Sometimes you notice something and wonder if it might be done better, or you realize there's a service needed that's not being offered in your community. Those moments and many others are the beginnings of great ideas — often the work of regular people who simply see something and do something. Here's a sampling of some of our favorites.
KVIBE
The Kalihi Valley Instructional Bike Exchange (KVIBE) transforms used bikes and bicycle parts into transportation, hope and opportunity for its Kalihi neighbors. Started in 2005, the program grew from the Kōkua Kalihi Valley Comprehensive Family Services' initiative to promote healthy and sustainable relationships among the keiki, community leaders and the land of Kalihi. Today, the bike shop brings the community together, rebuilding bikes, providing transportation to its neighbors and strengthening community connections. Talking story over new wheels and new opportunity — that's the power of a good idea and old-fashioned elbow grease.
Max's Special Fund
Longtime supporters of the Humane Society, Larry and Patricia Rodriguez know that pets sometimes need emergency care beyond what that organization can offer. That's where Max's Special Fund comes in. Named for their beloved dog, Max, the fund makes it possible for dogs to get the surgeries and intensive treatment they need to survive and thrive. Thanks to Max, Lady Gaga, the beloved dog of a homeless vet who was injured when she and her owner were hit by a car, received the surgery needed to repair her broken hip. Piglet, a poi dog with knee injuries that prevented her from walking, got the surgery and specialized care she needed to walk again. Lucy, a tiny puppy with a life-threatening parvovirus, received the critical care and medication needed. These dogs, along with some 600 others, are happy, healthy members of their adoptive families because Max inspired his family with a great idea.
Hui o Koolaupoko
People doing good work inspire others to do likewise. Such was the creation of Hui o Koolaupoko, a nonprofit that grew out of the efforts of the Kailua Bay Advisory Council's work to create a volunteer water monitoring system for the wastewater treatment plant in Aikahi. Today, the group brings together community volunteers to improve water quality from Makapuu to Kualoa, diving deep into watershed restoration and stormwater management.
From erecting fences to keep out nuisance animals to replanting native plants and installing pervious pavers in a Kailua parking area to better capture stormwater runoff and prevent pollution, over 15,000 volunteers get out there, get dirty and make sure our water is clear and clean. Now that's a great idea!
Womens' Fund of Hawaii
It is said that "Women hold up half the sky." The founders and board members of the Women's Fund of Hawaii know that when Hawaii's women thrive, so does all of Hawaii. Since its founding in 2005, the fund has awarded some $700,000 in grants to 153 community-based organizations across the state — all of them focused on empowering and supporting women and girls. The concept is simple: dedicated women come together to host two epic fundraising events annually (one an elegant soiree and the other a funky bowling ball) and then use the money raised to support initiatives for women and girls. Their awards have gone to many organizations profiled in these pages, including the YWCA, Family Promise and the Domestic Violence Action Center, as well as groups like Hina Mauka and Hawai'i Literacy, and various schools seeking support for specific projects. Their mantra: When women are safe, healthy and economically secure, then families and communities are too. What a great idea!
Family Promise
Since 2006, Family Promise has helped hundreds of families find safety, navigate the necessary hurdles to find housing and get back on their feet. Known as the working poor, these families have young children, at least one parent working and have found themselves unable to find and keep a steady place to call home. There is a waiting list to get into the program, and families have to demonstrate their commitment to do their part and abide by the program's requirements. Once in, families are assured a place to sleep every night, warm meals and counseling and support. The program partners with churches across the island, a different church hosting the handful of families for a week at a time. Services are provided at Family Promise's two day centers, where financial counseling, assistance with affordable housing and support for children are provided. With meals, safety and a place to sleep taken care of, parents can focus on the big things — keeping their families together and getting a second chance.
Project Vision
Imagine being in second grade and not knowing that the blurriness on the board isn't normal or that the trees shouldn't look like a blur of green. It's always been that way for you, so for you, it's normal. Project Vision takes aim at conditions just like that, putting its three mobile eye clinics in schools and communities across the state so kids who need glasses can get them and people with conditions like glaucoma, diabetic retinopathy and macular degeneration can get treatment.
That's the power of a great idea, when one ophthalmologist knows there has to be a better way. Today, Project Vision has treated more than 55,000 patients, including keiki, kupuna, immigrants and low-income families.
Canceled Event, An Opportunity (Not) Lost
The Domestic Violence Action Center got the call with just days to spare. An event slated for the Royal Hawaiian ballroom had been canceled, but with everything prepaid, the original hosts wanted to donate the evening to a good cause. Were they interested? "Yes!" DVAC CEO Nanci Kreidman told them, already imagining the possibility of an evening of celebration for survivors of abuse. The calls went out, and soon donations of evening wear, hairdressers, entertainers and other party essentials came flowing in. As the sun set over Waikiki one September evening, women who've seen the ugliest side of humanity danced, laughed and hugged each other as they celebrated their survival and the next chapters of their new lives — made possible because someone took a dark moment and made it bright, giving so that someone else could celebrate.