Growing Up Wild: A Q&A with Author Toby Neal
Maui-based writer Toby Neal's memoir, "Freckled," tells the compelling story of a haole (Caucasian) girl growing up on Kaua'i in the '70s.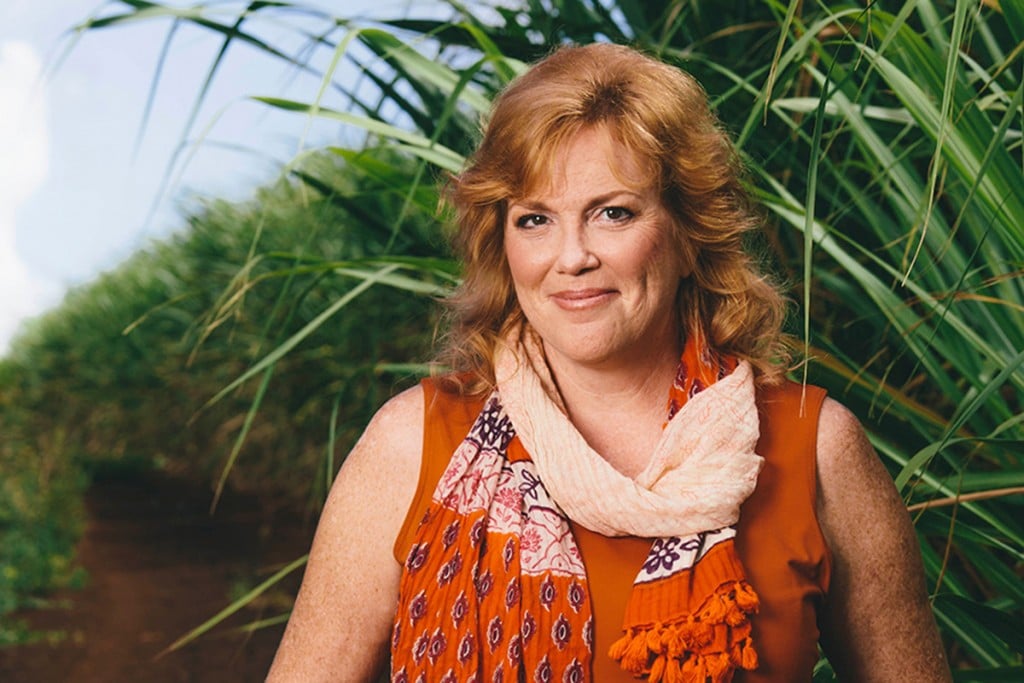 Maui-based mental health therapist-turned-writer Toby Neal, whose series of Hawai'i-based crime and romance novels are hugely popular, penned a memoir called "Freckled" about her wild childhood on Kaua'i. More than 35,000 copies of her self-published book have already been sold since January 2019. Now splitting time between Pukalani and Northern California, Neal is still writing fiction and building her author coaching business and has already started her second memoir, "Open Road: A Memoir of Love, Travel and the National Parks," which she also plans to self-publish. She still walks the beach whenever she's on Maui but finds herself in the woods a lot while in California. "I'll always call Maui home," she says.
You've been writing popular crime and romance novels since 2011. Why pen a memoir?
I did try to write it as fiction; it was one of the approaches I took. I realized, as I was doing it, that I had a story that had never been told and that story was the story of a haole girl on Kaua'i. It was the story of growing up in Hawai'i and always being an outsider. It was the story about reverse racism that nobody is allowed to talk about. It was a story about the times, the '70s hippie lifestyle as it played out in the Islands. I realized I had a story that was bigger than me. That's when I decided to write this as a memoir and it would be the most powerful way to share that message.
How was writing "Freckled" different from writing fiction?
One of the most important questions to ask when you're writing a memoir is, "What do I want the reader to experience?" This is about creating an experience for the reader. I wanted to take them on a unique journey, bring them by the hand, in my own skin, to experience this whole world. It is a lost world. Hanalei, at the time, was the end of the road. Taylor Camp [a hippie settlement where much of this memoir takes place] is gone and it will never return. … Writing in the first person impacts people on an emotional level. I wanted to take the reader on a journey to a lost place and time.
You are very honest in this book about your experience growing up on Kaua'i—and much of it wasn't very positive. What was the response from the people you wrote about?
If I were doing it again, I would have changed everyone's names and here's why: You just don't know how big it's going to be, and for me, this book is big. It's making up a fourth of my income. It's never dropped in rankings since it came out, and it's picking up even more. It's my dream for this to become a classic of Hawai'i literature, that it's persistent, that it's a thread in the tapestry of Hawai'i. That was my dream and it's happening. So far, it's 99% positive things and 1% negative. People were hurt they weren't mentioned, people picked it apart, I got "auntie lectures" … I softened things at times out of sensitivity to others. Changing more names would have helped me be braver and bolder.
How has the book been transformative for you—as a person, as a writer?
The positive response to the book has been humbling. There is strength in vulnerability and in standing naked before the world. I would never have known that if I hadn't chosen this path. The hardest thing to share has been the racial bullying I experienced as a haole growing up in Hawai'i. I was heavily socialized never to talk about it. This much is clear: Racism is ugly no matter what reason or group it happens to.
When you're not writing, what are you doing?
I walk the beach when I'm on Maui and I walk the beaches here in Northern California, picking up sea glass and abalone shells. I have a little dog—a Pom mix. I named him Koa because his fur looks like koa wood—and he's a wonderful beach-walking companion.