Guide to Pearl Harbor's Remembrance Day anniversary events
Find out which ceremonies are open to the public.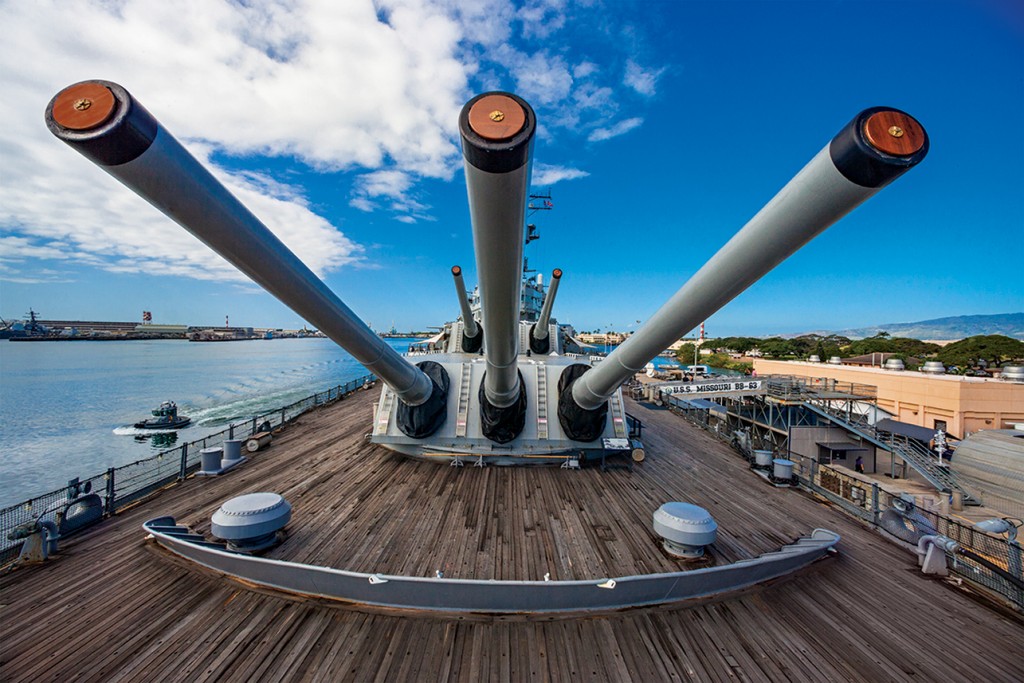 On Dec. 7, 1941, Japanese forces attacked Pearl Harbor, killing 2,403 Americans, wounding 1,178 others and inflicting heavy damage on the U.S. Pacific Fleet. Every year, ceremonies commemorate the attack–which led to the United States' entry into World War II–and the sailors, soldiers, Marines and others who fought that day.
National Pearl Harbor Remembrance Day Commemoration
Hosted by the National Park Service and the United States Navy, the ceremony starts at 7:50 a.m. The event is open and free to the public, and visitors are encouraged to arrive early; the Pearl Harbor Visitor Center opens at 6 a.m. After a moment of silence at 7:55 a.m., the exact time Pearl Harbor was attacked, a missing man flyover will be conducted by the Hawaii National Guard. Other highlights of the ceremony include a keynote speech presented by Adm. Philip S. Davidson, commander of the U.S. Indo-Pacific Command, wreath presentations and a rifle salute by the U.S. Marine Corps. If you're unable to attend in person, it will all be livestreamed.
Dec. 7, 7:50 to 9:15 a.m., free, Pearl Harbor Visitor Center, 1 Arizona Memorial Pl., Pearl Harbor, nps.gov/valr/index.htm.
USS Oklahoma Memorial Ceremony
On Dec. 7, 1941, the USS Oklahoma was moored along Battleship Row when it was hit by eight to 12 torpedoes. The battleship capsized 12 minutes after the first torpedo struck its hull. A separate ceremony will be held to honor the 429 USS Oklahoma crew members lost during the attack. If you'd like to attend this service, which will be the only other public ceremony at Pearl Harbor, it's recommended that you catch the free shuttle from the USS Bowfin Submarine Museum & Park to the USS Oklahoma Memorial site.
Dec. 7, 1:30 to 2:30 p.m., free, USS Oklahoma Memorial, Langley Ave., Ford Island, Pearl Harbor, nps.gov/valr/index.htm.
Blackened Canteen Ceremony
On Dec. 6, a peace and reconciliation ceremony will be held. Dr. Hiroya Sugano, director general of the Zero Fighter Admirers' Club, will preside, with a silent prayer and the pouring of bourbon whiskey from a blackened canteen, which was found in the wreckage of a U.S. B-29 bomber that crashed in Shizuoka, Japan, in 1945. The event is first-come, first-served; reservations can be made by calling event coordinator Gary Meyers at (808) 282-6570.
Dec. 6, 6:30 to 7:30 a.m., free, nps.gov/valr/index.htm.
USS Utah Memorial Sunset Ceremony
A Dec. 6 ceremony at the USS Utah Memorial, is open to military personnel, those with base access and their sponsored guests. Fifty-eight crew members died aboard the USS Utah, the first ship torpedoed in the attack. Held during Hawaii's twilight hours, the sun will set as the ceremony comes to a close.
5 to 6 p.m., free, USS Utah Memorial, Ford Island, Pearl Harbor, nps.gov/valr/index.htm.