Hanauma Bay Has Never Looked So Good
Research shows the protected bay on Oʻahu has been recovering since the state shutdown in March.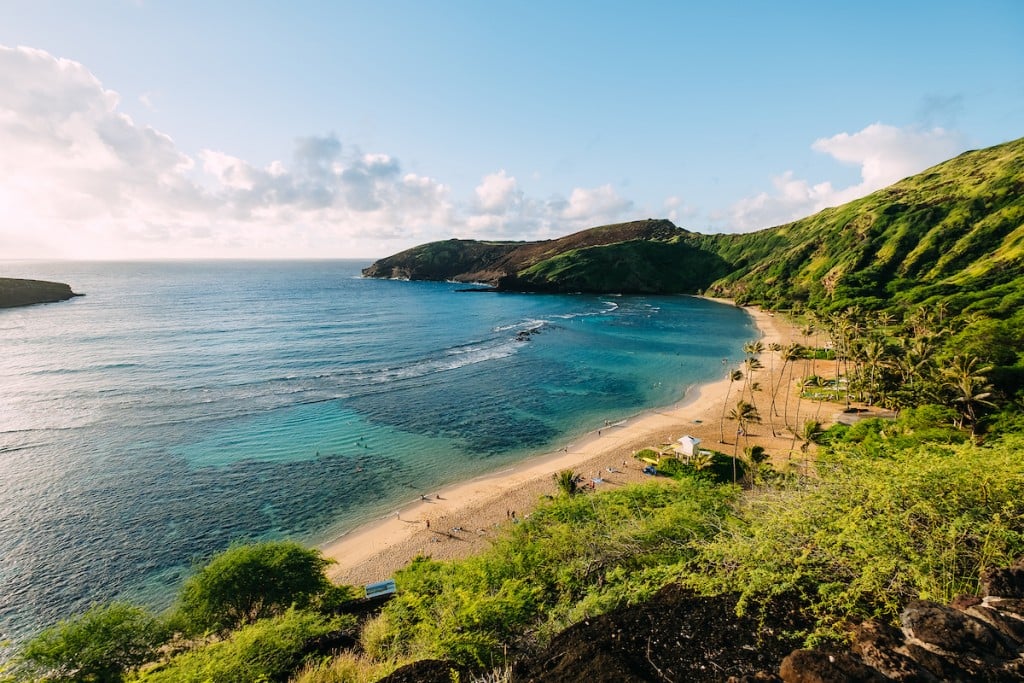 If there was a silver lining to COVID-19 in Hawaiʻi, it's Hanauma Bay.
The protected marine bay in East Honolulu on Oʻahu closed to visitors on March 18 and still hasn't reopened. (Other city beaches had reopened since, but the bay remained closed this whole time because visitors are required to watch an educational video before entering the park and there was no way to manage proper social distancing.) And since then researchers have been able to study the impact humans have had on the bay's diverse marine life without the nearly 3,000 visitors it received every day prior to COVID-19.
What have they noticed? Larger fish, more monk seal activity and clearer waters. (This is all reported in the 2nd annual Biological Carrying Capacity Survey. You can read it in its entirety here.)
The water quality, in particular, is worth noting: The bay's water is 18% clearer with improved visibility of 2 meters (or 6.5 feet) than when scientists tested it during regular Tuesday closures of the bay before March. It's an astounding 42% clearer with improved visibility of 4.9 meters (or 16 feet) than on days when the bay was open to the public.
Video: Courtesy of the Hawaiʻi Institute of Marine Biology
SEE ALSO: Earth is on Vacation in Hawaiʻi Right Now
There's no set public reopening date for Hanauma Bay. But when it does, it will be a much healthier bay. And we hope it stays that way.