Have Aloha Will Travel EP101: Get a Sneak Peek of Our New Issue
Start building your vacation mood board with our annual photo contest and ultimate getaway checklist.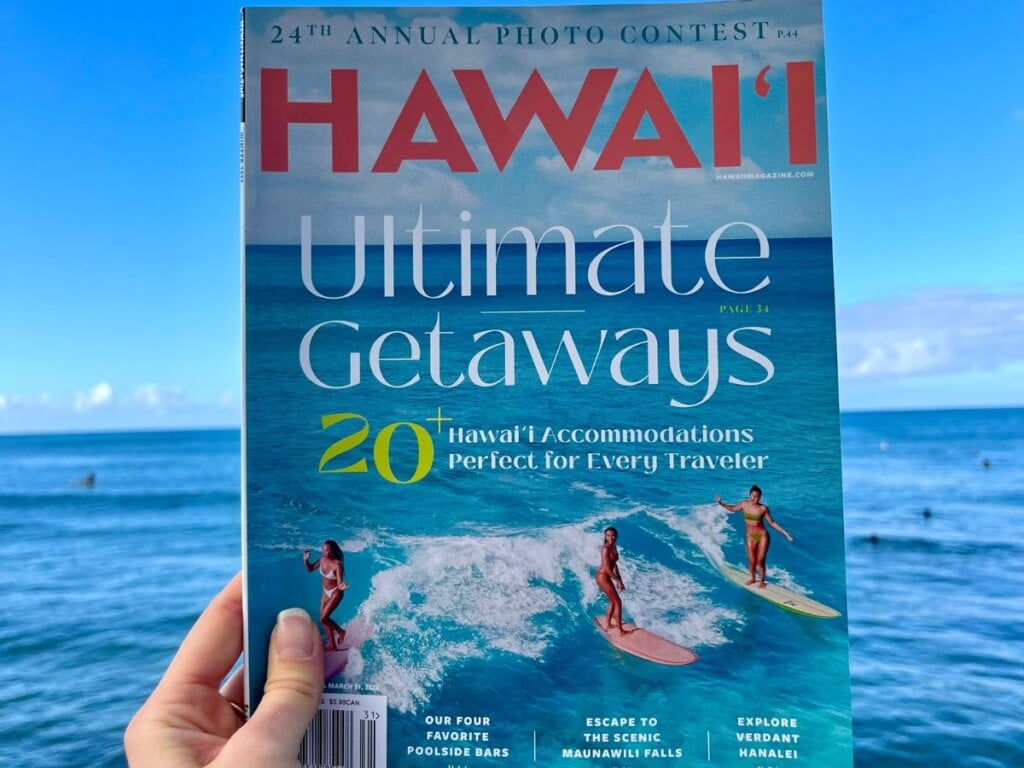 Have you heard?  
HAWAIʻI Magazine's bright 2023 Winter Issue is available now.  
Flipping through these pages will certainly instill a sense of wanderlust. From tranquil hiking trails and paniolo barbeques to the ultimate guide to building an idyllic getaway, editor Kevin Allen and associate editor Grace Maeda reminisce on their favorite stories in this dreamy magazine. 
Also gracing the pages of the new issue is HAWAIʻI Magazine's 24th annual photo contest. With hundreds of submissions, this year was especially challenging for the team to select finalists and winners. The winning images in the magazine beautifully capture the magic of the Islands' places and people. Listen as Kevin and Grace talk story about their favorite photos of the contest. 
The duo also chatted about the surf contest currently dominating Hawaiʻi news. The Eddie Aikau Big Wave Invitational ran on Sunday, Jan. 22 at Waimea Bay for the first time in seven years. Grace headed to the Oʻahu's North Shore to watch the historic surf competition. This was the tenth time the contest had been held since its inception in 1984. The Eddie is notoriously difficult to schedule because it's only held at Waimea Bay and runs if waves consistently reach heights of 20 feet between Dec. 14 to March 23.  
It was a historic year for the Eddie. Six professional female surfers were among the dozens of top athletes that were invited and paddled out into monstrous waves on Sunday. But in the end, it was 27-year-old Luke Shepardson, a North Shore surfer and lifeguard who defeated defending titleholder and 2-time world champion John John Florence. 
View this post on Instagram
To hear a rundown of the competition and score a behind-the-scenes glimpse in HAWAIʻI Magazine's Winter 2023 issue, listen to episode 101 of the "Have Aloha Will Travel" podcast. And don't forget to grab an issue here, or better yet, subscribe. 
Got questions or comments for us? You can email us at media@hawaiimagazine.com. Follow us on social media @hawaiimagazine, and be sure to subscribe to our channel on SoundCloud, iTunes or Spotify. Also, be sure to check out our Shopify for HAWAIʻI Magazine products.