Have Aloha Will Travel EP102: Meet Dane Lam, Hawaiʻi Symphony Orchestra's New Music Director
The Australian-born conductor is leaping across the Pacific and bringing with him years of experience to a newly established position at the Hawaiʻi Symphony Orchestra.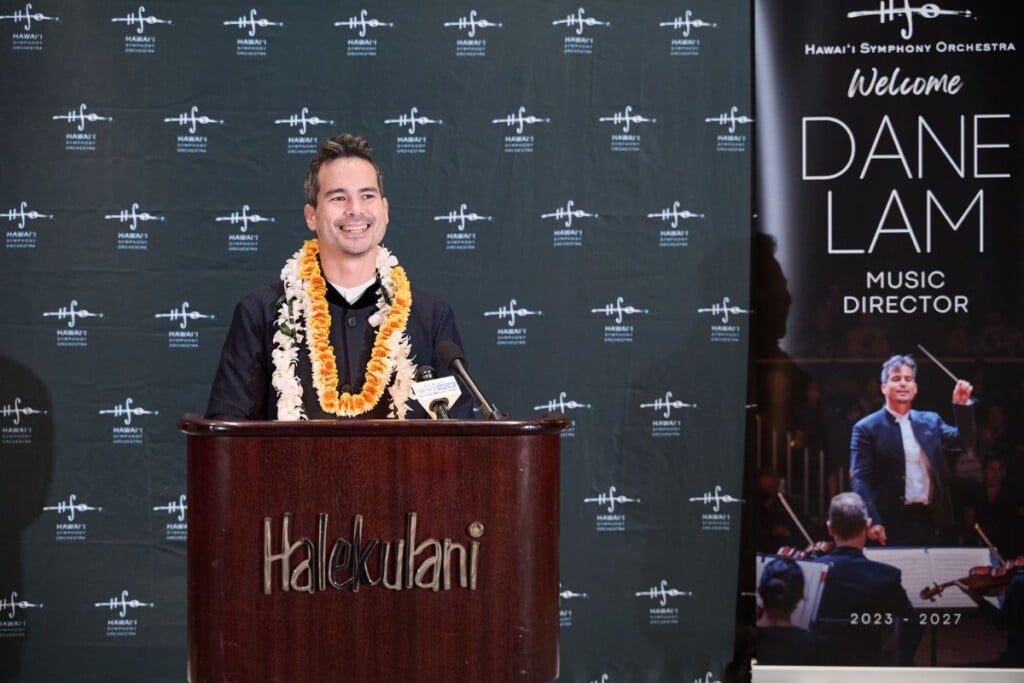 On episode 102 of the "Have Aloha Will Travel" podcast, co-hosts Kevin Allen and Grace Maeda welcome Dane Lam. The conductor is making history as the Hawaiʻi Symphony Orchestra's first music director in its 10-year history.
In this newly established position, Lam will not only lead the 84-member orchestra, but also ensure HSO continues its commitment to enrich Hawaiʻi through live music and serve as a premier provider of symphonic art forms throughout the Pacific. In this role, Lam will oversee HSO's performance repertoire for each concert season, organize performances by guest artists and conductors and also shape the artistic identity of the orchestra both on and off the stage.

Kevin and Grace have the great opportunity to discuss what the role of conductor entails, and dive deeper into what it means to be an orchestra in the Pacific. As a Chinese-Australian, Lam considers Hawaiʻi a "distant neighbor" and identifies a variety of parallels between musical culture in Hawaiʻi and Australia.
To learn more about HSO and its future performances, check out myhso.org. Also, you can also the orchestra on Instagram at @hawaiisymphonyorchestra and Dane Lam at @travellingconductor.
Got questions or comments for us? You can email us at media@hawaiimagazine.com. Follow us on social media @hawaiimagazine, and be sure to subscribe to our channel on SoundCloud, iTunes or Spotify. Also, be sure to check out our Shopify for HAWAIʻI Magazine products.