Hawaiʻi Hotels Light Up With Messages of Hope
At a time when travel to the Islands is at an all-time low, hotels are spreading aloha to the world.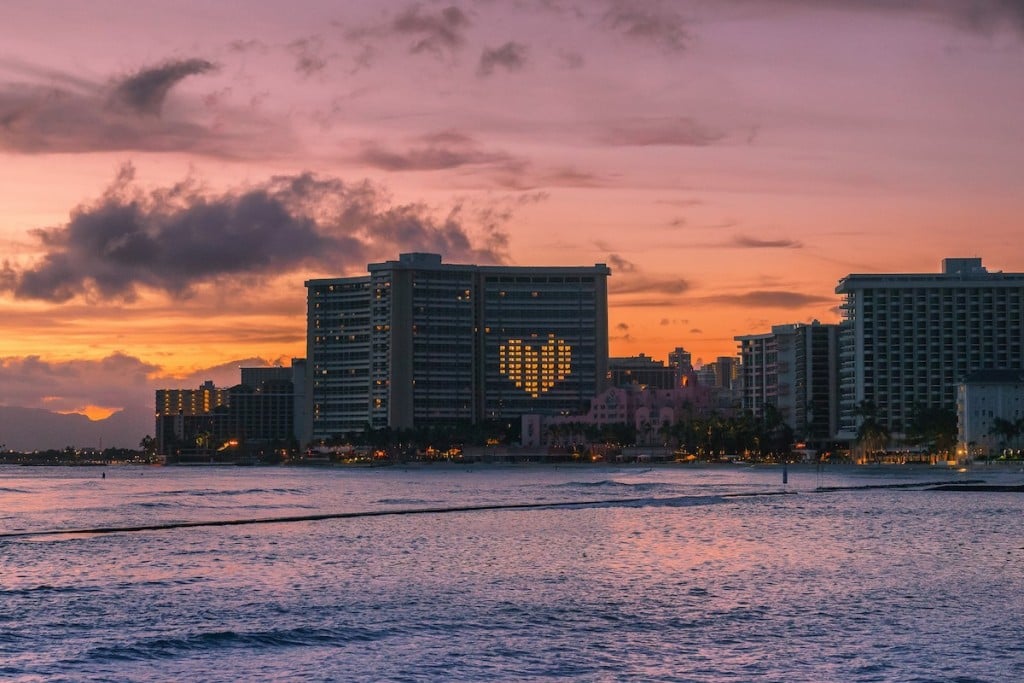 It's strange to see Waikīkī hotels dark at night.
But amid the global COVID-19 pandemic, Gov. David Ige issued a mandatory 14-day quarantine for anyone visiting the state last week, causing travel to the Islands to slow to barely a trickle. On March 30, only 906 people arrived in Hawaiʻi, 161 of them visitors. In comparison, during the same time last year, more than 30,000 passengers had arrived in the Islands.
This decline isn't unique to Hawaiʻi. According to the American Hotel and Lodging Association, 7 out of 10 hotel rooms were empty across the U.S. as of March 25.
Hotels everywhere have been closing. And despite this, some have found ways to spread aloha—in lights.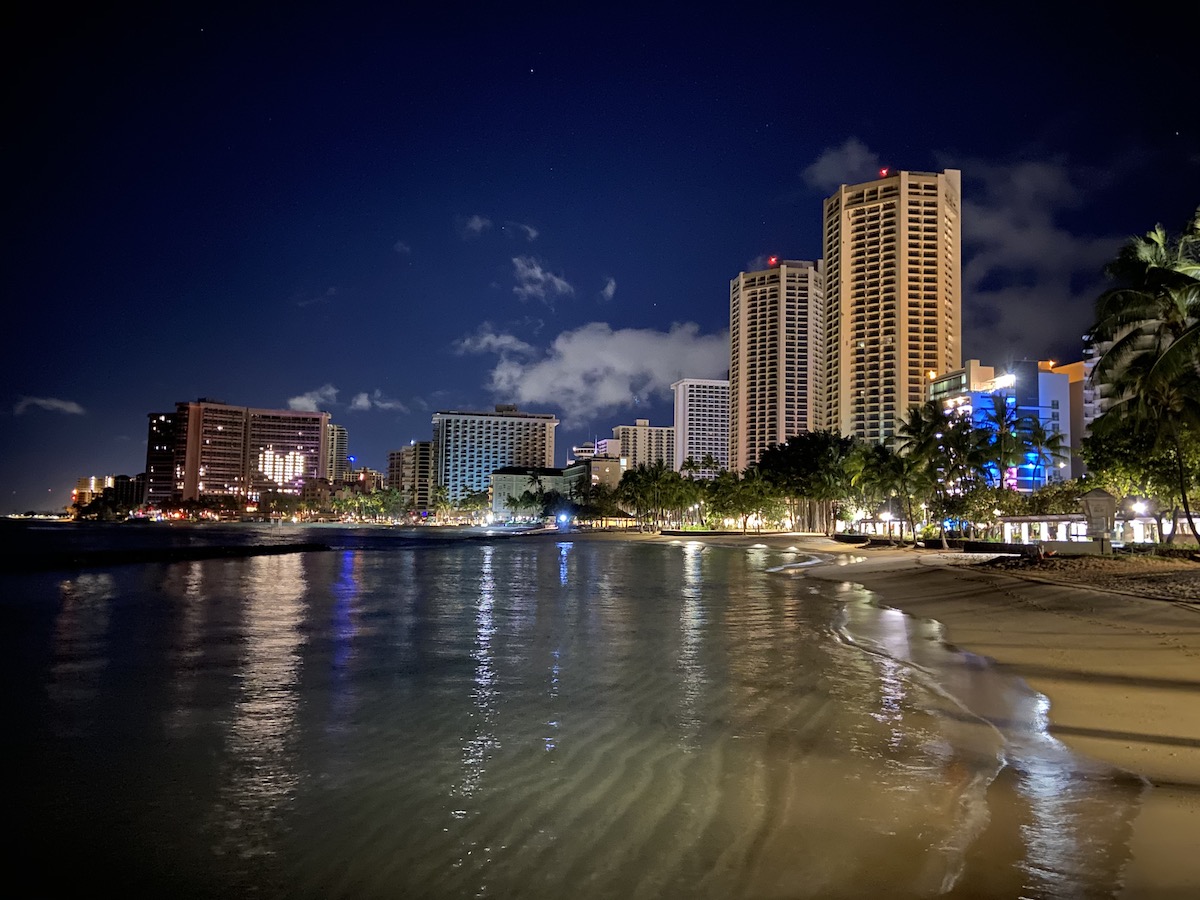 Hundreds of Marriott International properties across the country—including three in Waikīkī—are showing messages of hope and love.
Last weekend front desk manager Derek Lin at the Sheraton Waikīkī and his girlfriend, Jacelyn Chang, who works with the hotel's engineering team, spearheaded the local initiative, lighting up 64 rooms from floors nine through 20 in the shape of a heart. The Ainahau Tower of the Sheraton Princess Kaʻiulani also features a heart lit by LED lamps in 34 rooms. And the Waikīkī Beach Marriott Resort & Spa lit up 34 rooms—with red lights—in its Kealohilani Tower.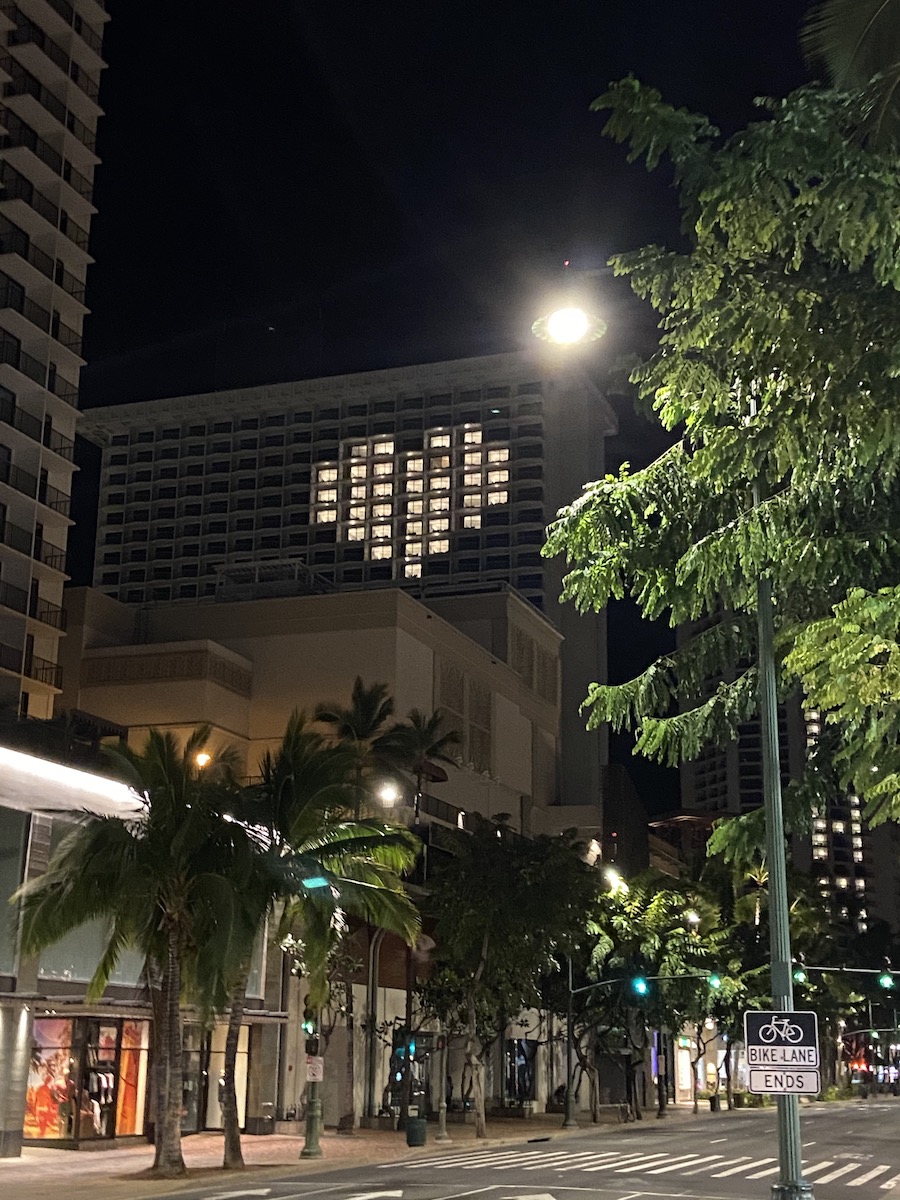 "The hearts are part of a #MarriottStrong initiative in an effort to show solidarity to everyone in this time of uncertainty … and how we believe in getting through this together," says Tom Calame, general manager at the Sheraton Waikīkī.
Last week the Hyatt Regency Waikīkī Beach Resort & Spa decided to spell "aloha" with the lights in its ʻEwa Tower.
The lights for all of these hotels are on from sunset to sunrise.
This trend is global: Hearts light up the facades of The Standard International hotels in New York City and London; the word, "love," is displayed across the towers of The Venetian in Las Vegas; and hotels in Niagara Falls are displaying hearts as a way of showing solidarity with communities battling the pandemic.