'Hawai'i Artists for Racial Justice' Raise Money for Black Lives Matter Movement
These 17 Hawai'i artists are using their talents to spread awareness about human rights and racial justice.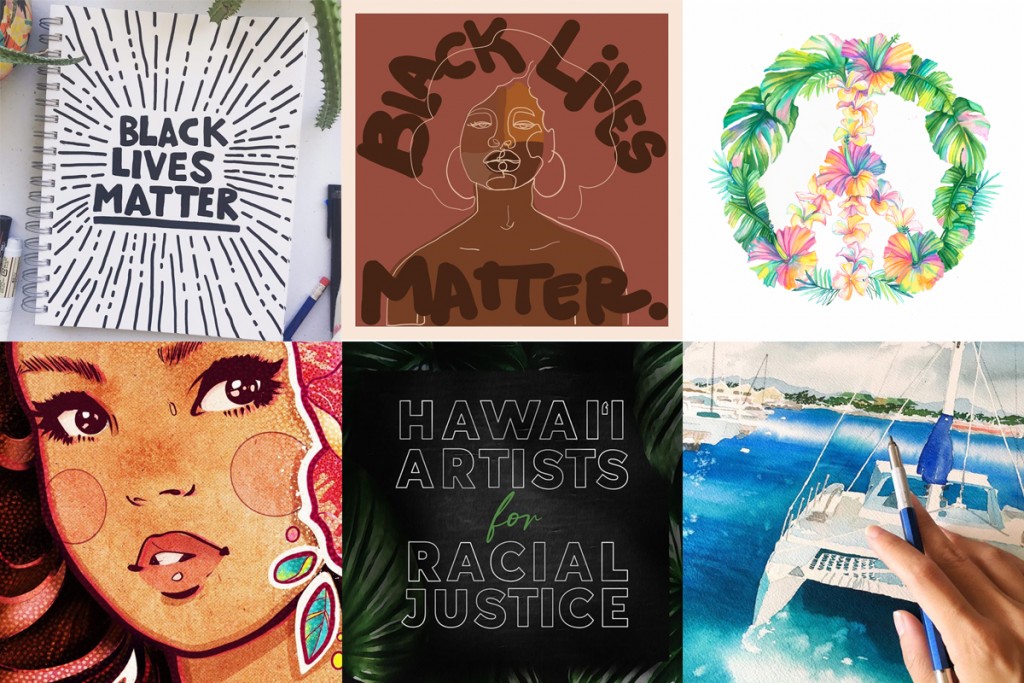 Artists across the state are coming together under the banner of "Hawai'i Arists for Racial Justice" to raise money and awareness for the Black Lives Matter movement, which saw a resurgence in public visibility due to protests ignited last week after the death of George Floyd, an unarmed black man from Minneapolis.
Proceeds from this ongoing online event will benefit organizations such as NAACP and Black Visions Collective.
Here are some of the artists participating in "Hawai'i Artists for Racial Justice." Originally, the collective planned to donate 100% of all proceeds of any artwork bought within 24 hours to the causes listed above, but some will continue to donate their proceeds until Friday.
"Creating awareness is one part of the puzzle. Using our abilities and platforms is one part of the puzzle. But I think doing the hard work is what will make a real change." (via Instagram)