Hawaii-based Mokulele Airlines to offer twice daily Kahului-Hana flights on Maui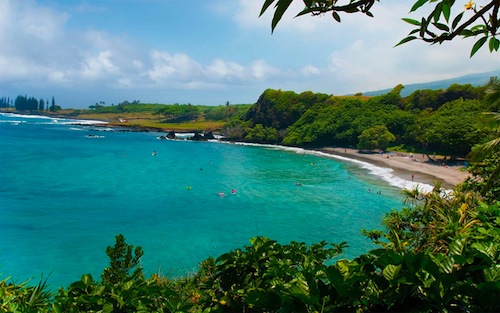 Beginning on Oct. 1, Mokulele Airlines will operate a twice-daily flight service from Maui's Kahului Airport to Hana Airport, which edges the island's rugged eastern coastline.
Passengers will fly aboard a nine-seat Cessna Grand Caravan. Ticket prices for the 20-minute flight start at $59 each way. Travelers may book flights beginning today. For more information about tickets, click here.
Travaasa Hana, Maui, a resort and spa located at the end of the famous Road to Hana, is also offering complimentary flights for guests who book a three-night, all-inclusive Total Travaasa package. For more information, click here.
The Road to Hana town is just 52 miles from central Maui's Kahului, but it winds around 620 curves and over 59 bridges. With stunning seascapes and rainforest foliage, it's incredibly scenic. However, the Hana Highway (HI-360) is dotted with sharp turns and one-way bridges that can slow travel time. The drive to Hana takes anywhere from about 90 minutes to more than two hours.
The new flight service is the result a partnership between Travaasa Experiential Resorts and Hawaii-based Mokulele Airlines.
In a news release issued by Travaasa, Chris Manning, co-founder and president of Travaasa Experiential Resorts, said: "Our quiet location is one of the many features that make our property so unforgettable. Now, guests have a choice of experiencing the adventure and beauty of the Road to Hana by car or flying into Hana in minutes and enjoying the coastline from aloft via Mokulele Airlines. For the town, these flights give residents, government workers, and business people an efficient option to get to and from Hana."
The morning flight will depart Kahului Airport at 11:19 a.m. It departs Hana at noon. The afternoon flight departs Kahului at 4:14 p.m. It leaves Hana at 4:55 p.m.