Hawaii filming of "Godzilla" sci-fi remake slated to get under way on Oahu this summer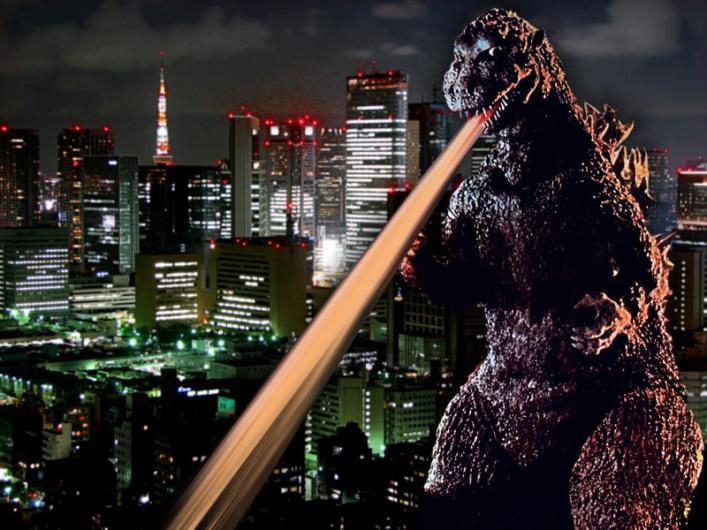 Plans are now in the works to film a remake of "Godzilla" on Oahu this summer. According to local news reports, Warner Bros. Pictures and Legendary Pictures confirmed yesterday that on-island filming for the movie is slated to get under way in July.
On Sunday, an estimated 2,000 people took part in an open casting call in Honolulu for speaking roles and extras. According to local news reports, film executives at the casting call were looking for military personnel, Hawaii residents and tourists, and surfers.
Filming on the movie began in March in Vancouver, British Columbia. The cast includes: Aaron Taylor-Johnson (Savages, Kick-Ass), Ken Watanabe (The Last Samurai), Elizabeth Olsen (Martha Marcy May Marlene), Juliette Binoche (The English Patient, Chocolat), David Strathairn (Good Night, and Good Luck), Bryan Cranston (Breaking Bad – AMC television series) and Sally Hawkins (Happy-Go-Lucky). The director is Gareth Edwards, who directed the 2010 movie, Monsters.
Filming sites on Oahu are expected to be easy to spot.
Hawaii film commissioner Donne Dawson told the Honolulu Star-Advertiser: "They'll be filming in some very public places." She added, "The public will have no problem observing filming activity. It is not going to be hidden away in the jungle."
However, Dawson told the daily newspaper the sci-fi monster, which will be computer-generated on screen, might not be visible during the Oahu filming. "They will be doing a lot of shooting with a lot of people," Dawson said. "It's probably not going to be evident from the shooting what is actually going to take place on the screen."
Godzilla — aka Gojira, King of the Monsters, Big Gray Gecko, etc. — first appeared on the big screen in 1954 in a Japanese film. Since then, the giant "terrifying force of nature" has appeared in dozens of films as well as on TV shows and in comic books and video games. The creature last surfaced in the Islands in 1998 for a movie starring Matthew Broderick that was shot on Kauai and Oahu.
For more information about the Hawaii Film Office and other current productions in the Islands, click here.