Hawaii Five-0 to air first three seasons on TNT, kick-off new season in Waikiki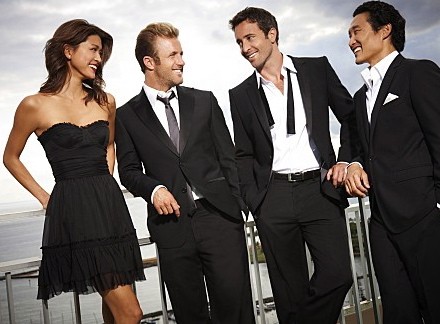 Missed an episode—or an entire season—of the CBS crime drama Hawaii Five-0 and want to catch up on what's up with crime lord Wo-Fat? Shrimp truck entrepreneur Kamekona? Oh, and maybe the Five-0 crime fighting unit, too?
The Oahu-filmed series—about to begin its fourth season in September—will launch the syndicated run of episodes from its first three seasons as part of TNT cable network's primetime lineup starting Thurs., Aug. 8.
Two episodes will air at 8 and 9 p.m. (ET/PT) on Aug. 8, and each Thursday thereafter. The cable network is reportedly paying series' production company CBS Productions more than $2 million per episode.
In other good news for fans, Hawaii Five-0, which moves to CBS's Friday night program schedule this fall, will kick off its fourth season with a post-sunset screening event, Thurs., Sept. 26, at Queen's Beach in Waikiki. CBS has premiered the first episode of each season on a 30-foot outdoor screen on the beach since the series' launch in 2010, attracting thousands of fans angling to see the cast in-person.
Cast members showing up at past Waikiki beach premieres include Alex O'Loughlin (Lt. Commander Steve McGarrett), Scott Caan (Det. Sgt. Daniel "Danno" Williams), Daniel Dae Kim (Det. Lt. Chin Ho Kelly), Grace Park (Officer Kono Kalakaua), Masi Oka (Dr. Max Bergman), Michelle Borth (Catherine Rollins), Taylor Wily (Kamekona), Terry O'Quinn (Joe White) and Mark Dacascos (Wo Fat).
The first episode of Five-0's fourth season premieres on CBS, Fri., Sept. 27.