Hawaii-inspired food populates McDonald's menus in Japan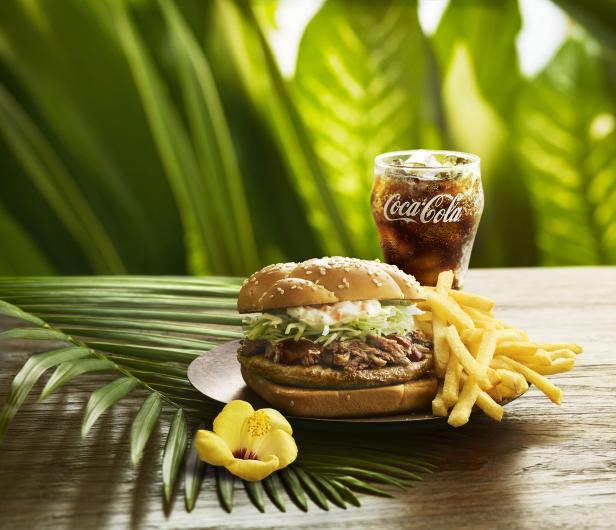 Loco Moco burgers aren't on the menu at Hawaii McDonald's locations (yet!), but over the next few weeks, you can order them at any full-service McDonald's restaurant in Japan.
The Hawaii-themed fare is part of the "World Mac Hawaii Campaign," a marketing strategy born of a partnership between Hawaii Tourism Japan and McDonald's Japan, Ltd.
Packaging bearing the company's iconic golden arches will also envelop kalua pork-inspired Hawaiian BBQ pork burgers, pineapple pies, banana shakes and even "Hawaiian pancakes with mixed berries" in 3,100 Japan McDonald's locations until late March.
Hawaii Tourism Japan's Eric Takahata says the menu selections were based on McDonald's own research into what visiting Japanese tourists like to eat while on vacation in Hawaii.
Along with the food, a Hawaiian-themed fill-in-the-blank menu quiz serves as an entry form for a giveaway that will bring nine lucky winners on a five-day vacation to Hawaii with three of their closest friends. While you don't have to be Japan resident to taste the ono grinds, you do to win the giveaway.
We're just wondering why they didn't include our favorite Hawaii Local Deluxe breakfast platter (SPAM, eggs, Portuguese sausage and rice) along with their other inventive menu options!
McMusubi? A Poke Value Meal? What other Hawaii foods do you think McDonald's Japan should have showcased? Let us know on our Facebook page!