Hawaii is a top 10 state for women's quality of life, analysis reports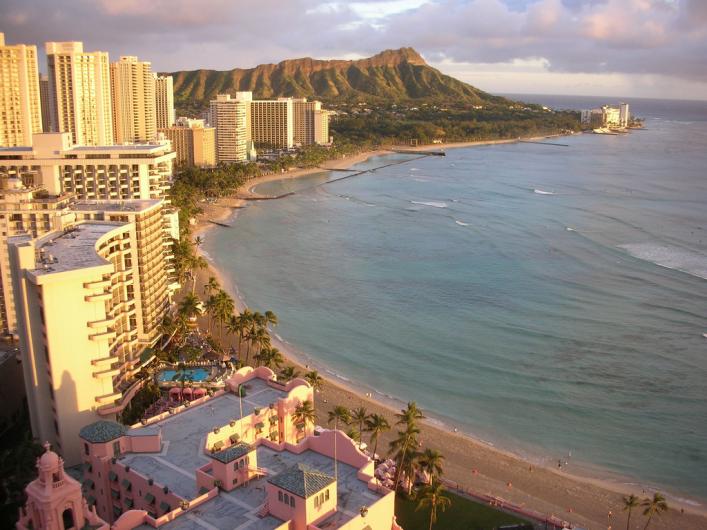 A new study finds that Hawaii is close to paradise for the country's female citizens.
The Aloha State ranks 10th overall, according to findings by the personal-finance website WalletHub. Using two key dimensions—"Women's Economic & Social Well-Being" and "Women's Health Care & Safety"—in comparing all 50 states and the District of Columbia, the analysis factors in metrics such as the median earnings for female workers, women's preventive health care and the uninsured rate of females.
Notable findings: Hawaii has the fourth lowest female uninsured rate in the country; it leads in women's life expectancy at birth; third lowest female homicide rate, making it one of the safest state's for women in the U.S.
In its overall "Women's Health Care & Safety" category, Hawaii was No. 1.
From another study by the same analyzers released last August, Hawaii ranked as the best state for women's equality in the workplace, education and politics.
Even as one of the nine states where men still outnumber women, that hasn't stopped Hawaii from making strides in closing the gender gap. The state has the third smallest political representation gap and one of the smallest educational attainment gaps, that study found.
Not direct factors in the study's rankings, but historically a reflection of its findings, women's rights regarding health care in Hawaii applies. Most famously, in 1970, three years before Roe v. Wade, Hawaii became the first state to legalize abortion in the U.S., legislation passed to protect young women dying from botched abortion operations as early as the 1950s, and with the backing of Hawaii's Protestant churches.
In Hawaii's political sphere, Patsy T. Mink was the first woman of color to be elected into the U.S. Congress and just three years ago, Mazie Hirono made history as the first female Asian-American to be elected to the U.S. Senate.
You can check out the full reports for both, quality of life and gender equality, here.