HAWAII Magazine guide to getting to and staying on Molokai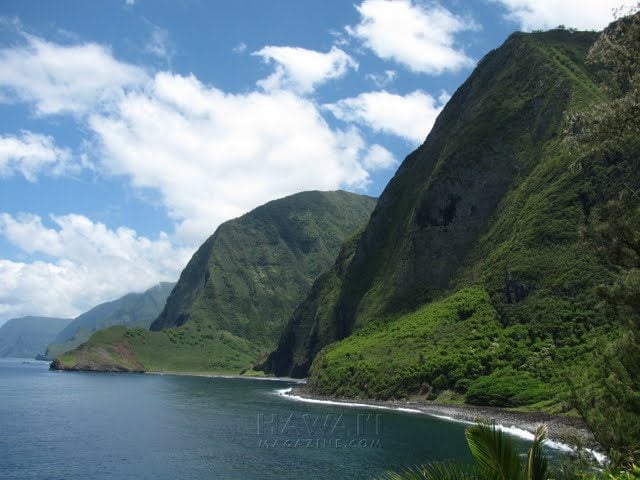 HAWAII Magazine reader Paul Zaludek of Toronto, Canada wrote to us with some questions about traveling to the beautiful, yet little-visited Hawaiian Island of Molokai:
In spring of 2010 we plan to spend three weeks on Maui and, if practical, also spend three days on Molokai. We have several questions:
1. Can we fly to Molokai from Maui? What airline(s) and how much does it cost?
2. Are there hotels on Molokai that allow us to book two-night stays?
3. What car rental agencies operate at the Molokai Airport?
You ask. We answer.
Molokai has long been known for its quiet, old-world Hawaii feel. Residents are even proud of the fact that you'll find no traffic lights on the entire island. So it makes sense that options are somewhat limited for travelers interested in visiting.
Still, we pulled together some information Paul and other readers planning a visit to the Friendly Isle will appreciate.

Airlines and airfares
You can fly directly to Molokai from Maui or Oahu on all three of Hawaii's air carriers—or from the the Big Island of Hawaii on select airlines. However, it's become increasingly difficult to predict what the cost of interisland airfares might be in six days, much less six months into the future.
If you are willing to book now, regional interisland air carriers go! and Mokulele Airlines are both offering one-way fares as low as $61 for travel from Kahului to Molokai. How long that fare will last is unknown.
Hawaiian Airlines flies to Molokai from Maui through its partner airline, Island Air. Hawaiian's current lowest Web fare to Molokai is $160 one-way. Booked directly, Island Air offers much the same flight for as low as $61.

As with much air travel these days, prices depend on when you fly and when you book. There may be special interisland deals in the future similar to these current promotions from the three air carriers for September. But maybe not.

Ferry service
Daily, there's a 90-minute ferry service from Lahaina Harbor in West Maui to Kaunakakai Harbor on Molokai (map, left).
A one-way ticket is currently $52.40 for adults. Tour packages—an island van tour, compact car rental or Kalaupapa peninsula hike—are also available for an added charge.
You can check out the ferry's schedule, make a reservation, or find more info by clicking here.
Lodging
Molokai has no large resorts or modern hotels. However, there are options for short-term stays—mainly condos and vacation homes.
The best resource for lodging info is the Molokai Visitors Association. Representatives are available by phone to answer questions at (800) 800-6367, or click here for the association's Web page.
If you'd like to stay in the island's main town, Kaunakakai, check out the Hotel Molokai. Modeled in the style of a Polynesian village, the property has 53 open-air rooms, five of which are oceanfront. The hotel's Hula Shores restaurant is also apparently the only place to get draft beer on Molokai. Go figure.
For Hotel Molokai reservations or more information, click here or call (877) 553-5347.
Rental cars
There are two rental car agencies operating in Molokai: Alamo Rent-A-Car and Island Kine Auto Rental.
For Alamo Rent-A-Car reservations, click here or call (800) 462-5266. For Island Kine Auto Rental reservations, click here, or call toll free (877) 553-5242.
If anyone reading has more helpful tips for Paul, or other folks traveling to Molokai, please leave a comment below, or on our HAWAII Magazine Facebook page.