HAWAII Magazine makes a rare visit to Kalaupapa, Molokai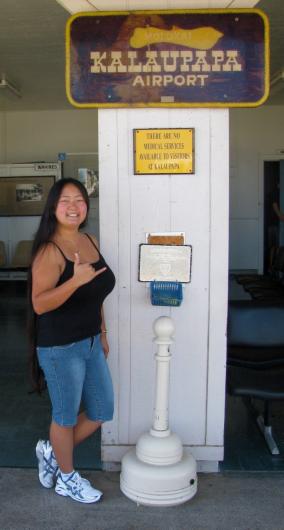 There are only three ways to get to Kalaupapa—plane, mule or by hiking down Molokai's sheer cliffs. While most travelers come to Kalaupapa through guided mule tours, we flew into Kalaupapa on a chartered plane. (Yes, Kalaupapa does have an airport, a tiny one).
We stayed in Kalaupapa for three days and two nights in the Visitors' Quarters. (To stay overnight, visitors must be sponsored by a Kalaupapa resident.)
We toured St. Philomena Catholic Church and placed a lei on Father Damien de Veuster's grave in Kalawao. We stood at the bottom of the Molokai's towering sea cliffs and drove to the top of Kauhako Crater. Each experience was spiritual, life changing—unforgettable.
The September/October 2009 issue of HAWAII Magazine will feature a story about Father Damien—his life on Molokai, his dedication and devotion to Hawaii's Hansen's disease (leprosy) patients. We'll also write about the miracle that officially grants Father Damien sainthood this year on Oct. 11 and provide the complete travel schedule for the Damien relic that will tour Michigan, California and Hawaii.
For now, we leave you with a brief glimpse of this remote, but beautiful region of Molokai. Watch the mail for your copy of HAWAII Magazine. There are more photos to come. (Click on the slideshow screen below for larger photos.)