HAWAIʻI Magazine's 24th Annual Photo Contest Returns
It's that time of year.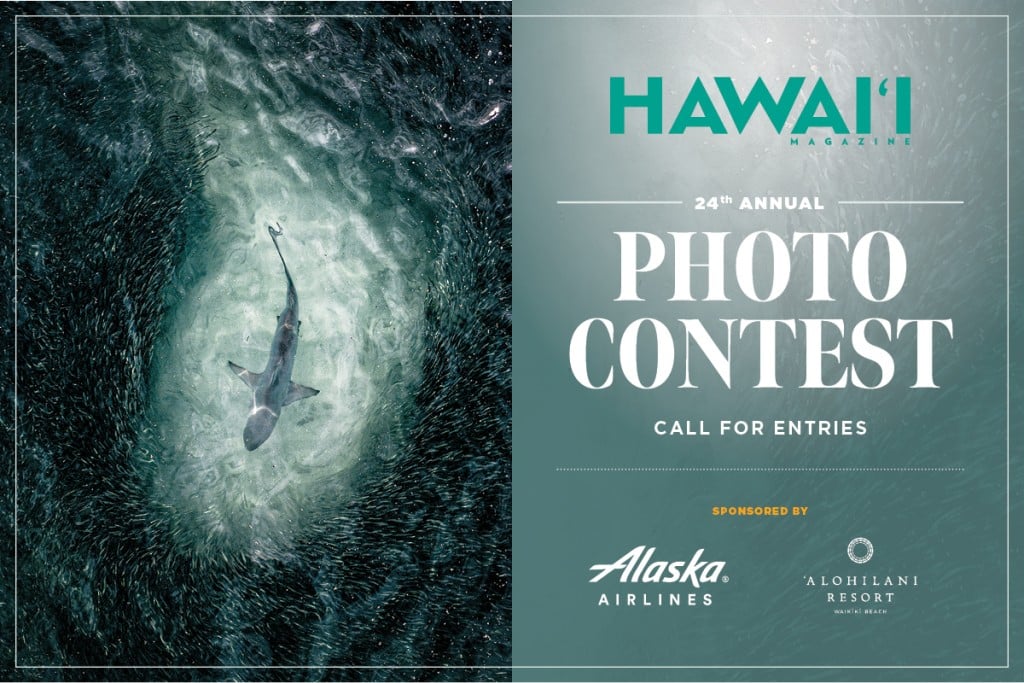 From avid lensmen to amateur shutterbugs, HAWAIʻI Magazine is calling for all photographers to enter its annual photo contest. Submissions open for the 24th annual contest on July 1, 2022, in the following categories; Land, Ocean, People, Wildlife and Sunrise or Sunset. The contest runs until Oct. 2, 2022 and photos can be submitted on the HAWAI'I Magazine Photo Contest Submissions page.
Hawaiʻi is a beautiful and meaningful place to residents and visitors alike. If you're not a professional photographer, don't count yourself out of the contest. Often the best photos are a product of luck, good timing and being in your favorite place in the Islands. So, start scrolling through your camera roll. At the start of July, photographers can submit up to 10 photos that our staff of art designers, photographers and editors will judge. This year, photos can be submitted if they were taken no earlier than Jan. 1, 2019.
And now for the best part, the prizes. A grand prize winner will be selected from any category. The photographer will be rewarded with a free roundtrip airfare for two with Alaska Airlines, as well as a stay at the ʻAlohilani Resort. First place winners in each category will be rewarded with a sweet HAWAIʻI Magazine gift pack. And all winners will have their photos published in the Winter 2022 issue of HAWAIʻI Magazine. A big mahalo to Alaska Airlines and ʻAlohilani Resort for providing these incredible prizes.