Hawaii Prince Jonah Kuhio Kalanianaole honored in March celebrations on Kauai, Oahu and Maui. Here's the schedule.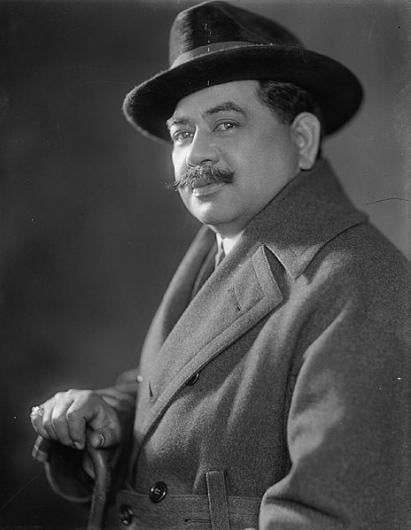 A concert, parade and even an imu (Hawaiian underground oven) workshop are all part of March events commemorating the birthday of Hawaii's Prince Jonah Kuhio Kalanianaole beginning this weekend on three islands.
Born in the south Kauai town of Koloa in 1871, Kuhio created much of the Hawaii the world sees today. A prince of the Kingdom of Hawaii, Kuhio was next in line to become king when Queen Liliuokalani was overthrown in 1894 bringing an end to the Hawaiian monarchy. Despite the overthrow, Kuhio's determination and dedication to the people of the Hawaiian Islands never wavered.
He worked throughout his life to perpetuate and preserve Native Hawaiian culture and practices. He served as Hawaii's second congressional delegate from 1903 until his death in 1922, instituting government policies still in effect today. Because of Kuhio's influence, we observe King Kamehameha Day each June 11—the only state holiday dedicated to Hawaiian royalty other than Kuhio Day.
There are schools, buildings, streets and beaches named after Kuhio, and March 26— the prince's actual birthday—is still celebrated as a statewide holiday. Schools are closed, Honolulu's public transportation operates on a holiday schedule, and many people have the day off from work.
Here is a partial list of Prince Kuhio Day celebrations on all three islands through the month of March to consider checking out:
OAHU
Prince Kuhio Hoolaulea/Hoikeike
March 1, 11 a.m. to 4 p.m. at.Kakaako Makai Gateway Park in Honolulu
This event kicks off the month-long celebration of the prince's birthday with native Hawaiian arts and crafts and hula performances. It is also a fundraiser for the Oahu Council of Hawaiian Civic Clubs.
Prince Kuhio Hoolaulea
March 8, 9 a.m. to 3 p.m. at Prince Kuhio Commuity Center in Kapolei
Learn how to prepare traditional Hawaiian luau food at an imu workshop and enjoy live entertainment, craft demonstrations, Makahiki games and food at this event in Central Oahu.
Prince Kuhio Commemorative Parade
March 22, 10 a.m. to noon, Waikiki
This annual parade, which starts at the west end of main drag Kalakaua Avenue and ends at Kapiolani Park, features marching bands, hula halau (hula groups) and more.
KAUAI

Prince Kuhio Rodeo
March 16, 9 a.m. to 4 p.m. at the CJM Stables in Poipu
Watch young paniolo (Hawaiian cowboys) compete in barrel racing, goat tying, breakaway roping and bull riding at this free event.
Paakai: The art and culture of Hawaiian salt making
March 17, 9:30 a.m. at Salt Pond Park in Hanapepe
Sit with Aunty Janet Kahalekomo and her family as they share their history and knowledge of cultivating Kauai's prized red sea salt.
43rd annual Prince Kuhio Long Distance Canoe Race
March 22, 8 a.m. at Kalapaki Beach in Lihue
The men's race, from Kalapaki Beach to Kukuiula Harbor, will start at 8 a.m., with the women paddling from Kukuiula Harbor to Salt Pond Park at 10:30 a.m.
An evening with Ledward Kaapana and Mike Kaawa
March 22, 8:15 p.m. at the Grand Hyatt Kauai's Seaview Terrace in Poipu
Hear the extraordinary sounds of these two award-wining slack key guitarists at this free concert. Seating is on a first-come, first-serve basis.
4th annual Anahola Prince Kuhio Day Celebration
March 29, 11 a.m. to 5 p.m. at Anahola Beach Park
There will be educational exhibits, performances, crafts and food booths at this free event.
MAUI
Prince Kuhio Hoolaulea
March 30, 9 a.m. to 5 p.m. at Keawaiki (Banyan Tree Park, Front Street) in Lahaina
This free event features exhibits, keiki (children's) games, food booths and local entertainment.