Hawaii scenery stars in first "Pirates of the Caribbean" 4 movie trailer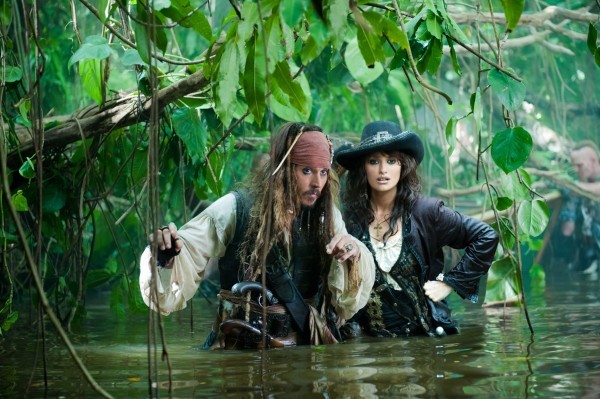 The first official movie trailer for Pirates of the Caribbean: On Stranger Tides is just out, and Hawai'i has just as much face time in it as lead star Johnny Depp.
The new trailer for the fourth installment in Walt Disney Pictures blockbuster action-comedy series showcases Hawai'i in all its visual splendor, from Kauai's rain forests and stunning Napali Coast to picturesque Halona Beach Cove on Oahu.
Hawaii production of POTC: On Stranger Tides wrapped in August after two months of filming on Kauai and Oahu.
The On Stranger Tides trailer promises all the usual POTC fare—sword-fighting, sharp wit, Geoffrey Rush as Capt. Hector Barbossa, Depp's Keith Richards-esque portryal of Capt. Jack Sparrow — but with some new elements. Among the new additions—mermaids, zombies, 3D effects, a love interest played by Penelope Cruz, Ian McShane as the legendary pirate Blackbeard and lots of Hawai'i scenery.
Pirates of the Caribbean: On Stranger Tides opens in theaters nationwide on May 20, 2011.
Here's the trailer: