Hawaii slack key legend Kaapana to perform at Maui Arts & Cultural Center next week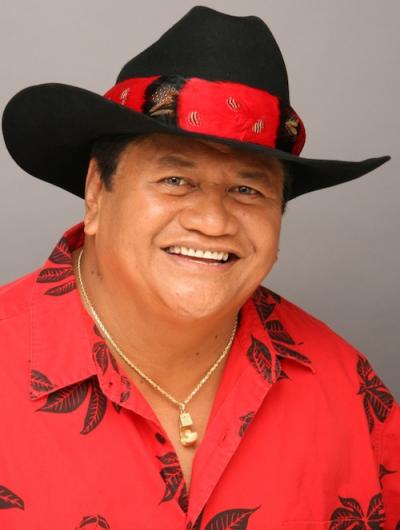 Hawaiian slack key guitar, or ki-hoalu, which means "loosen the key," is a solo finger-picked style that's unique to the Islands. Often described as sweet and soulful, the guitar music originated here in the 19th century with Hawaii cowboys (paniolo).
According to the Ki-hoalu Foundation, which organizes an annual slack key festival in the Islands, slack key guitar strings (or keys) are "slacked" to produce major chord, or a chord with a major seventh note, or sometimes one with a sixth note in it. Each tuning produces a "lingering sound behind the melody and has characteristic resonance and fingering." Slack key techniques can "mimic the yodels and falsettos (kiekie) common in Hawaiian singing."

In the Islands, you can catch a slack key performance during any month of the year. Here are a few highlights of the lineup for January.
• Slack Key Masters with Ledward Kaapana — 7:30 p.m., Thurs., Jan. 10, Maui Arts & Cultural Center (in Kahului). Ledward "Led" Kaapana (pictured, right) was named as a 2011 National Heritage fellow, the nation's highest honor in folk and traditional arts. Previous fellows in the award's three-decade history include bluesman B.B. King and cowboy poet Wally McRay. Grammy award winner George Kahumoku, Jr. will open the show. For additional information, click here.
• Slack key guitar & ukulele concerts — 4 p.m. to 6 p.m. on Fridays (starting tomorrow) / 3 p.m. on Sundays, at Hanalei Community Center (on Kauai). Staged in a "relaxed, family-style building," the concerts feature composers Doug and Sandy McMaster. The duo also performs on Kauai's east side, in Kapaa. Concerts are slated for 5 p.m. on Saturdays at the Na Keiki o Aina Cultural Center. For more information, click here.